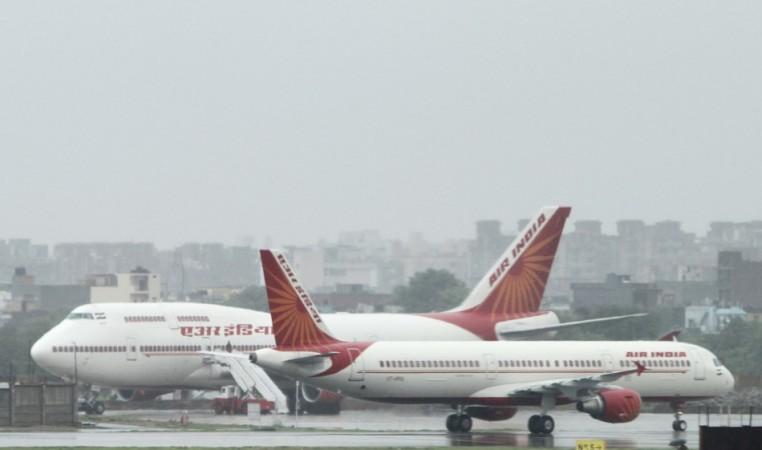 More than 100 Air India pilots have refused join work since Monday calling in sick and 200 more are expected to join the strike after their talks with the airline management and Aviation Ministry failed to solve the issue of giving training to fly the Boeing-787 Dreamliner.
At least four international flights, including flights from Delhi to Chicago, from Delhi to Toronto, from Delhi to Hong Kong and from Mumbai to New Jersey, have been cancelled till Tuesday.
Meanwhile, the government has threatened to shut all the international flights and take stringent action against the pilots if they didn't call off their strike.
Civil Aviation Minister Ajit Singh said it was "illegal" for the pilots to strike and asked them to come forward for talks instead of "putting passengers in distress," reported NDTV.
"They are free to come forward with their grievances but they can't just call in sick. The money that the government gives to Air India depends on performances; there's a time period involved. This strike is illegal. They are reporting sick; they have not given any notice for strike. They can come forward for talks but can't put the passengers in distress," NDTV quoted Singh as saying.
The pilots from the Indian Pilots Guild (IPG), who belong to the pre-merger Air India, are reportedly not happy about the government's decision to train their colleagues from the erstwhile Indian Airlines on flying the Dreamliner plane, which is expected to arrive later this month.
Earlier, the erstwhile Indian Airlines pilots appealed in the court to give equal representation on sending pilots for training. The Supreme Court ruled in their favour.
However, IPG members have laid exclusive claim to the Dreamliner, arguing that the erstwhile Indian Airlines did not allow the IPG members to get training when Airbus 320s was inducted in 2005 before the two airlines were merged.
"Following the SC order, erstwhile AI pilots have no right to agitate on the issue of erstwhile IA pilots being sent for training on the Dreamliner in equal numbers. About 22 pilots of AI (international) reported sick minutes after the meeting ended," the Times of India quoted a senior official as saying.
"We will not subject passengers to uncertainty this time and close the international operations of AI. This is not how anyone should behave after tonnes of taxpayers' money is being used to save the airline," the official added.
According to reports, Air India management may have talks with the striking pilots on Tuesday to resolve the issue.