The Indian civil aviation industry has finally found some tailwind.
While SpiceJet on Wednesday received necessary approvals from the civil aviation ministry to continue operating under the new management led by Ajay Singh, Air India has decided to sell some of its real-estate to reduce debt.
Air India
The state-run carrier has decided to sell real-estate assets to bring down its outstanding debt, estimated at ₹40,000 crore.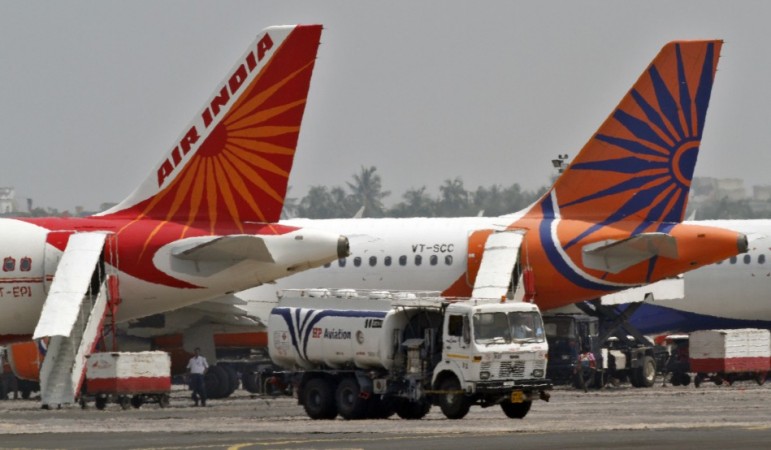 Interest payments on loans taken for buying aircraft stood at ₹3,800 crore. Losses suffered for the previous year amount to ₹36,000 crore.
Ever since the 2007 merger with Indian Airlines, Air India has never turned a profit. AI flies a combined fleet of both Boeing and Airbus planes, considered neither efficient nor an industry practice.
Filing for major orders in 2005 and 2006 has seen its debt grow disproportionate to its scale of operations, and today it has one of the most-skewed staff-to-aircraft ratio.
Currently, AI's fleet stands at 108 planes, comprising Boeing and Airbus planes, with about 23,500 employees on the rolls.
In 2012, the airline received a ₹30,000 crore bailout from the government, which mandated the airline to meet stiff targets on cost, revenue and traffic, if it wants to continuing receiving funds every year, till 2020.
To cut costs, AI has resorted to large-scale fuel hedging, taking advantage of the fall in crude prices. Besides, it plans to rationalise manpower ratio to 100 per aircraft, currently at 218, read LiveMint.
Sources say that AI could lease turbo-prop airlines manufactured by Avions de Transport Regional GIE for regional routes, given the cost of flying a turbo-prop is significantly less than one powered by a jet engine.
SpiceJet
SpiceJet shares jumped 6.6% on Thursday, a day after the civil aviation ministry granted initial approval to the revival plan submitted by Ajay Singh, on condition that no foreign airline money is involved.
The new owners may acquire 58% stake in the airline, though no word has been forthcoming on the open offer exemption.
The ministry asked the Directorate General of Civil Aviation (DGCA) to lift the curbs imposed on the SpiceJet. This frees up the airline to take advance bookings for as late as 24 October 2015.
The clause allows the airline to generate significant working capital, which could support the ₹1,500 crore to be infused in three instalments by the new management, spread over three months.
Previously, SpiceJet had been limited to take bookings only up to 31 March.
SpiceJet plans to re-induct staff it had laid-off; currently the airline describes them as being on 'furlough.'
Aircraft lessors have clamoured for planes to be returned for non-payment of dues. However, the new management wants to boost its fleet of 19 Boeing aircraft to 26, on taking full control and has started discussion with the concerned lessors, read Moneycontrol.
On Thursday, SpiceJet share closed at ₹22.10, up ₹1.00, or 4.74% from its previous close.