After weeks of speculations, search engine giant Google has finally confirmed to release the much-awaited Artificial Intelligence (AI)-based Google Assistant to tablets.
For those unaware, Google Assistant made its debut with Pixel (1st gen) in October 2016 and within months, finally made its way to other Android phones (running Marshmallow and later), smartwatches, smart Android TVs, smart-home speakers and Chrome-based notebooks, but there was no news on its availability for tablets. This apparently led many to believe that the company might not roll-out the digital butler feature to tablets. Also, the declining sales in global markets added credence on why Google Assistant might never come to tablets.
But, a few weeks ago, the new Google beta app v7.14, which was released to testers showed support for Google Assistant in Android tablets, giving a ray of hope for Android tablet owners to experience the Google Assistant soon.
Now, the company has confirmed that the Google Assistant will be rolling out to tablets next week to users with the language set to English in the US and later to other markets.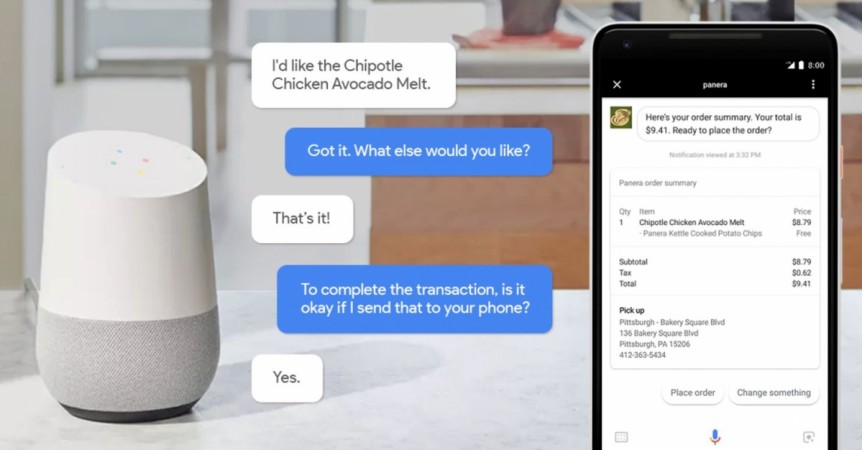 Google will also release the AI-based voice assistant to older Android phones running lollipop with the language set to English in the US, UK, India, Australia, Canada and Singapore, as well as in Spanish in the US, Mexico and Spain. It's also rolling out to users in Italy, Japan, Germany, Brazil and Korea. Once you get the update and opt-in, you'll see an Assistant app icon in your "All apps" list and get started with Google Assistant by just saying OK Google, but not before you register your voice sample with the device.
What's special about Google Assistant?
As we mentioned earlier, Google Assistant is powered by an AI algorithm and lets users interact with their device in two mediums -- texting and vocally.
In layman terms, Android device users can communicate with Google Assistant like a normal one-on-one conversation with another person and can continue the conversation as long as they want.
For instance, users can invoke Google Assistant feature just by saying 'OK Google' and ask for direction to a destination, hail an Uber/Ola cab on the go, search nearby restaurant, set reminder/alarms and do other stuff in different contexts and situations seamlessly by just speaking to it.
Another cool (for some, it may be creepy) aspect of Google Assistant is that it listens to every conversation you make on the phone. For instance, if the user is chatting on Google Allo messenger app with a friend about a plan to have lunch later in the day or to go to an event sometime in the week, then, Google Assistant, which is continuously working in the background, would have already searched for hotel reservations or ticket-booking option for that particular show. Users just need to long press the home button to see this information.
In select countries, users can even send money via voice on Google Assistant.
Google Assistant is also intuitive enough to learn the behaviour of the device owner over time and improve its service.
The company will continue to add more functionalities to the digital assistant in the future, but it depends on the device's hardware capability.
Stay tuned. Follow us @IBTimesIN_Tech on Twitter for latest updates on Google products.