In an apparent move to showcase its nuclear capabilities, China is believed to have tested its newest intercontinental ballistic missile (ICBM) that could hit any target in the United States. The move apparently came just two days ahead of the US President Donald Trump's Beijing visit.
On Sunday, the Chinese government reportedly announced an air closure zone over an area in the Gobi Desert that was used in the past to test the DF-41 ICBM — one of the most advanced weapons in the People's Liberation Army (PLA). It was a 53-minute-long closure that ended around 9 am local time on Monday, two days before Trump arrived in Beijing on Wednesday.
Although it was unclear whether the ICBM test had been timed to coincide with Trump's visit, some Chinese defence experts believed it was Beijing's attempt to flex its military muscles as both the US and Russia are conducting their own tests of ICBMs and hypersonic vehicles, South China Morning Post reported.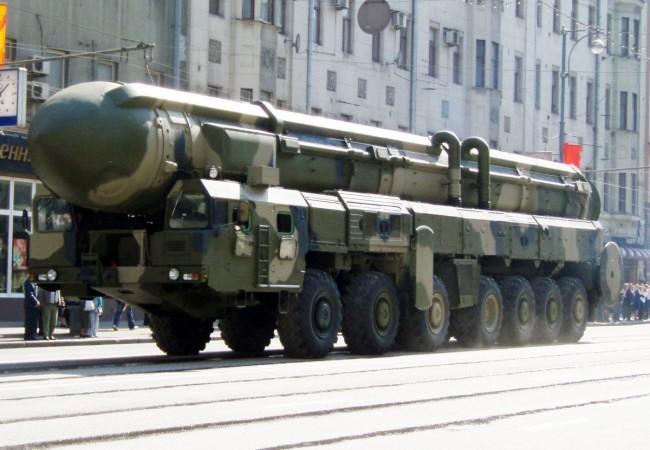 DF-41 can strike all of the US
The DF-41 is currently the most powerful ICBM developed in China, with an estimated operational range of 12,000 kilometres — sufficient to strike any target inside the US. The missile can carry up to 10 multiple independently targetable re-entry vehicles (MIRVs) with several warheads.
The DF-41, which is considered one of the deadliest ICBMs in the world, has a top speed of Mach 25, and should take approximately 20-25 minutes from launch to reach targets in the US.
The DF-41 is believed to be approximately 21 metres in length and 2.25 metres in diameter. It is estimated to be 80,000kg in weight with a payload capacity of 2,500kg.
Experts believe the test indeed happened
Zhou Chengming, a Beijing-based military commentator, told South China Morning Post that China had made similar moves ahead of visits by top US officials in the past. Therefore, he didn't rule out the possibility of another DF-41 test on Monday.

While the Chinese government is yet to confirm Monday's ICBM test, Song Zhongping, a Hong Kong-based military commentator with Phoenix TV, also told the publication that the PLA's Rocket Force had possibly conducted ICBM tests in the air-closure zone in the Gobi Desert.
However, Song also said the timing of the ICBM test could be a coincidence as such tests need to be scheduled long before the launch day due to their complicated nature.
"ICBM tests are very complicated. It needs many departments to work on and coordinate them. It should have been organised last year, but the US President's Beijing trip was confirmed just two months ago," Song said, adding that the latest ICBM tests by China anyhow herald its intention to boost its nuclear capability in the wake of similar developments in the US and Russia.