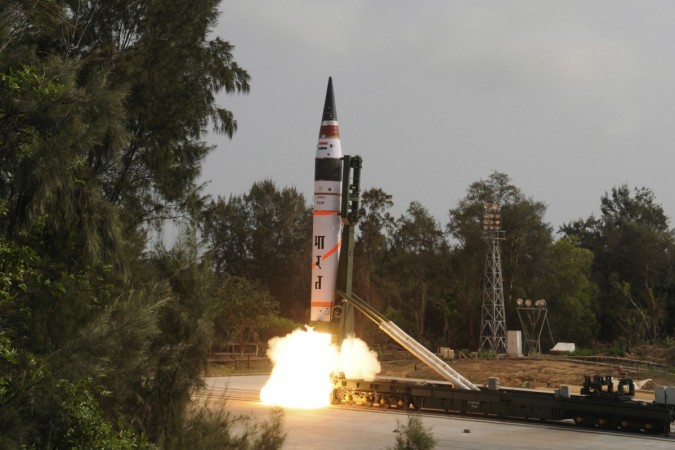 India on Saturday test-fired its longest-range ballistic missile Agni-V for the third time off the Odisha coast. In order to give the missile higher road mobility, it was launched from a canister in Wheeler Island.
The nuclear-capable missile has a range of 5000 km and the ability to hit targets deep inside China.
The three-stage missile weighs 50 tons and is about 17 metres long.
Confirming the successful test of Agni-V, test range director M.V.K.V. Prasad said, "It is a canisterised version of the longest-range missile. It was tested for the first time from a canister.
Two successful tests of the basic version of the missile were carried out in 2012 and 2013 by India.
According to DRDO the missile is likely to be inducted in 2015. The development of Agni-V began in 2009.
The missile gives India the option of launching nuclear weapons from land from anywhere in the country, apart from giving them second-strike capability even after a nuclear strike.
(With inputs from IANS)