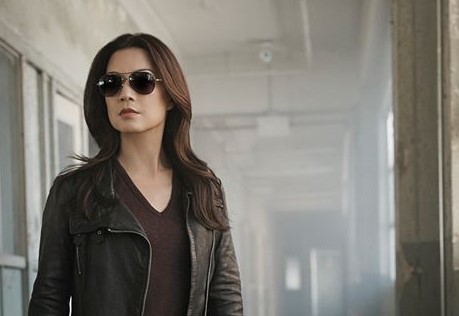 After the series of events in Season 3 finale of "Agents of SHIELD," fans are eagerly looking forward to find out who will be the next director of SHIELD following Agent Coulson's (Clark Gregg) exit.
In the finale, it was confirmed that Coulson had left SHIELD and was after Quake/Daisy (Chloe Bennet) who had gone rogue after Lincoln's (Luke Mitchell) tragic sacrifice to kill the Hive (Brett Dalton).
In an interview with Entertainment Weekly, Gregg said that Coulson's demotion was nothing less than a shock for him.
"I wasn't pissed about it at all. They had an episode very early on after he was made director that said heavy is the head that wears the crown. I think that's true. It was a job he was given. Maybe in the back of his mind he dreamt of being the director of SHIELD someday, but it wasn't his lifelong dream," Gregg said.
In the aftermath of "Captain America: Civil War," it seems that SHIELD will also be affected by the newly-imposed government oversights and most probably, the next season will focus on SHIELD dealing with the current circumstances.
According to Comic Book, when asked who might be the next director of the organisation, Gregg said that he has no idea about it.
"I was not given a clear answer. I suspect, in the wake of the Sokovia Accords and the end of 'Civil War,' the people involved in choosing who the director of SHIELD will be are other than in-house SHIELD people. If I know my government bureaucracies, I have a feeling it will be someone somewhat less qualified than Coulson to run SHIELD," Gregg said.
Though Gregg doesn't know yet who might be the next director, he has expressed his interest in watching Melinda May (Ming-Na Wen) taking the post.
"I'd love it if it was [her]. That would be magnificent. She has earned that right and she is a commander that Coulson would absolutely follow with absolute loyalty."
Marvel's "Agents of SHIELD" is scheduled to return this fall on ABC.