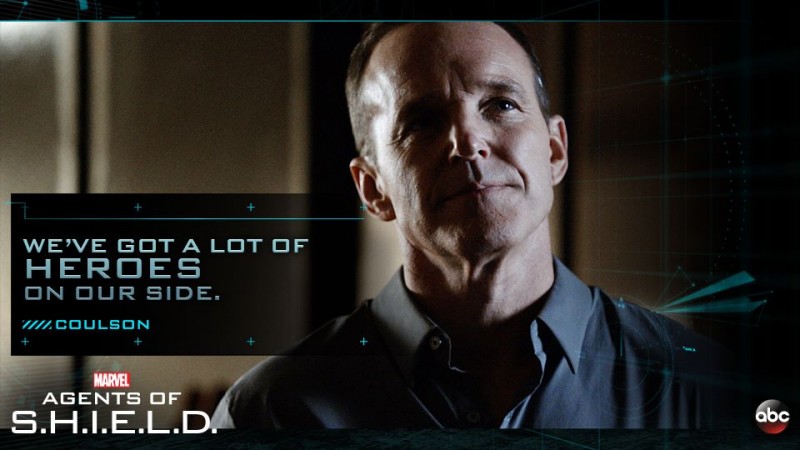 In the upcoming episode titled Uprising of Marvel's Agents of SHIELD season 4, it seems that Agent May is still in danger while the team put its best effort to save her.
CLICK HERE to find out what happens to May (portrayed by Ming-Na Wen) and whether the team will be able to protect her or not.
The synopsis of the episode reads: "Coulson, Fitz, and Mack go after a Watchdog-related group, Jemma and Holden work feverishly to save Melinda's life."
Simmons (portrayed by Elizabeth Henstridge) and Dr Radcliffe (portrayed by John Hannah) are trying their best to save May after she was possessed by an unknown entity during a mission in the premiere episode of the season 4.
May eventually realised that the team is aware of her troubles when they tried to bring her to the SHIELD laboratory. After she unsuccessfully tried to fight them, she was sedated by Jeffrey (Jason O'Mara). Afterwards, it was also revealed that Jeffrey was an Inhuman.
In the trailer of episode 3, May is seen to be in a bad condition as Simmons is trying to bring her back. Though Dr Radcliffe has given up on any hope, Simmons is determined to revive May.
In the meanwhile, Coulson (portrayed by Clark Gregg), MacKenzie (portrayed by Henry Simmons), and Fitz (portrayed by Iain De Caestecker) will be going after a new mysterious threat. Several reports state that the trio will be declaring war against the Inhumans.
In the promo, Senator Rota Nadeer (portrayed by Parminder Nagra) discusses the potential threats brought by the Inhumans and blames them for the blackouts across the globe. However, Coulson thinks that there is someone or something else behind the blackouts and not the Inhumans.