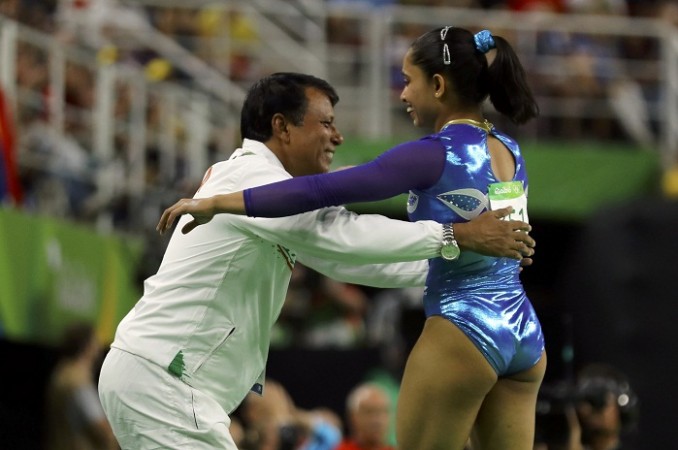 Blame the Agartala government for not making the roads wide enough for luxury cars. Indian Olympian gymnast Dipa Karmakar, who stole a billion hearts with her stellar performance in Rio 2016, is on the verge of returning her BMW, the keys of which were handed to her by cricket legend Sachin Tendulkar post the Olympics.
Tendulkar had handed over the keys of the luxury car to Dipa, PV Sindhu, Sakshi Malik and Pullela Gopichand at an event at the Gopichand Badminton Academy post the athletes' return from Rio Olympics in the summer.
"It wasn't Dipa's decision [of returning the BMW]. Rather it was a collective decision taken by her family and me," the gymnast's famed coach, Bisweswar Nandi, who won the Dronacharya award this year, told the Times of India. "There are two main reasons behind it. First, there is no BMW service center in Agartala and secondly, the roads are not suitable to drive a posh car such as this."
The original owner of the car is V Chamundeswaranath, president of the Hyderabad Badminton Association and Nandi as well as Dipa's family have approached the badminton body to encash her luxury car and transfer the amount to Dipa's bank account.
"We have spoken to the concerned authority and gladly, they have no problems with it. It was also suggested to them that if possible, they transfer the amount equivalent to the value of the car to Dipa's bank account. And if not, we will be happy with whatever amount they decide," Nandi added.