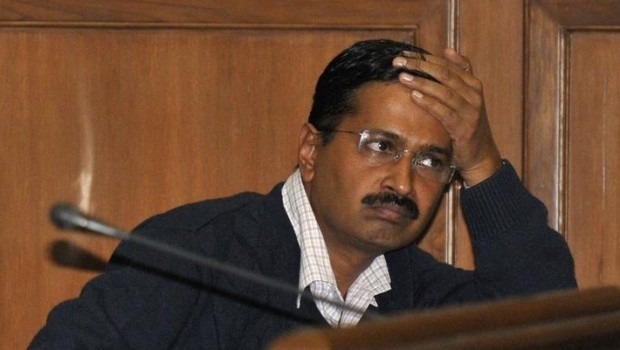 The Aam Aadmi Party (AAP) made a stunning electoral debut six months back, preventing the Bharatiya Janata Party (BJP) from taking over the Delhi state assembly. But now, after a disastrous performance in the recent Lok Sabha polls, it's time that the party leadership looked at a reboot; else it could get completely dislodged from the public eye.
Shiv Sena chief Uddhav Thackeray had predicted way back in March that "Kejriwal's party will disappear after Lok Sabha elections..." reported India Today. There might be many who may have written off AAP now but for the country's youngest political party, there still might be some hope.
In this context, it is important to understand the evolutin of AAP. Back in December, the party literally deprived Modi's BJP from claiming the Delhi seat, besides delivering Congress its first taste of defeat.
The mass revolt in the country, with people joining in from all walks of life to support veteran activist Anna Hazare, as he went on a 12-day hunger strike in 2011, was the birth ground of AAP. And in India, for the first time after the freedom struggle, hundreds of 'common men' came out on the streets, demanding justice.
AAP was born at a time when the anti-corruption movement was at its peak. Currently, India is stuck in TsuNaMo but parties such as AAP are the only anti-corruption bandwagon in the country, and they just cannot be written off that easily.
Even Kejriwal has now accepted that he made many mistakes, including the decision to walk out of Delhi and stand against Modi in Varanasi.
Kejriwal is now looking for a re-election in Delhi but given the NaMo wave, there is a chance that AAP might not be able to make a win in the capital again. However, this also means that AAP will be the opposition, especially looking at the condition of the Congress party.
AAP is still a young party and, like its victories, its defeats have also been phenomenal. But it does have the potential to stage a comeback.
As the election results were announced, The Times of India - while announcing BJP's win in Delhi - reported: "In a dramatic change in fortunes, Aam Aadmi Party, that had spoiled BJP's party in last year's assembly polls, didn't win a single seat even though it ended second on all seats, replacing Congress as the alternative to BJP".
And herein lies the biggest consolation for AAP. Even though the party has lost, it has remained the alternative choice in several big constituencies.