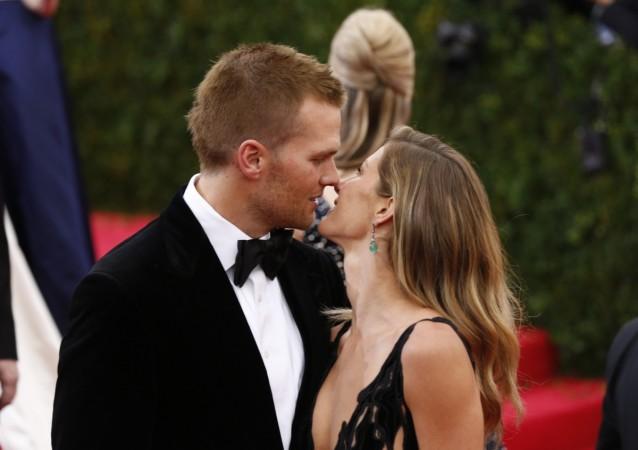 Gisele Bundchen and husband Tom Brady seem to be enjoying their vacation in Italy. After photographs of Brady sunbathing nude surfaced a few days back, now Bundchen has been photographed flaunting her butt in a thong bikini.
It doesn't seem Bundchen was aware she was being photographed.
While on vacation, the model and her husband seem to have ditched their strict diet consisting of 80 percent all-organic vegetables and whole grains and 20 percent lean meats. Earlier this year, Bundchen and Brady's personal chef Allen Campbell opened up about the couple's strict diet saying it was gratifying to cook for the family.
"If I was cooking for anyone else who didn't respect and appreciate my food as much as they did, it wouldn't be as gratifying for me," he said, according to Boston.com. "I think that's what makes me happy at the end of the day."
He continued: "I get to really do what I want, and they get to benefit."
Elaborating on the family's diet, Campbell said that he doesn't use anything that isn't organic. "So, 80 percent of what they eat is vegetables. [I buy] the freshest vegetables. If it's not organic, I don't use it. And whole grains: brown rice, quinoa, millet, beans," Allen Campbell shared with Boston.com. "The other 20 percent is lean meats: grass-fed organic steak, duck every now and then, and chicken. As for fish, I mostly cook wild salmon."