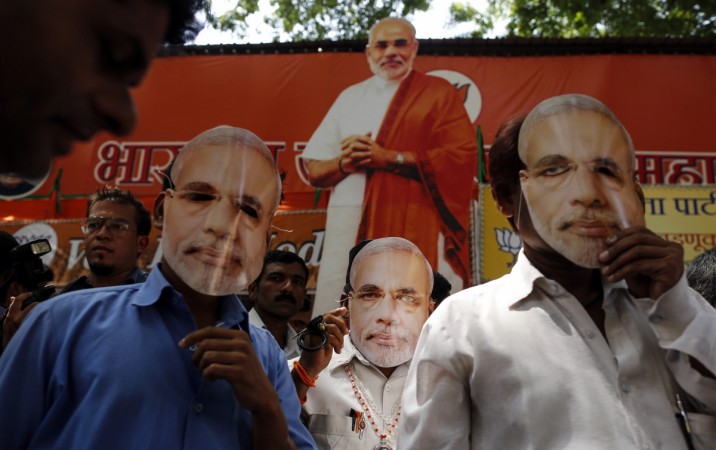 After taking over the country by storm, the soon-to-be-Prime Minister of India Narendra Modi became the major trending topic on Twitter worldwide.
Twitter India's trending topics on 16 May was dominated by #Modi, #TsuNaMO and #Mission 272. Modi also created quite a space for himself on Twitter trends worldwide as well, as #Modi, #Results2014 and #IndiaDecides2014 lead the charts. Indian elections was a trending topic in Pakistan too.
Since the beginning of the 2014 Lok Sabha elections, Twitter trends has remained a major player in deciding the mood and interest of the masses.
The next Prime Minister of India is also the country's leading politician with the most support on Twitter. As per an app that specifically judges the popularity of the 2014 general election candidates, Modi is top among the 'trending candidates', with 48.3 percent influence. He was followed by Congress vice-president Rahul Gandhi at 11.2 percent and AAP convener Arvind Kejriwal at 9.9 per cent.
Similarly, Modi was atop the list of trending topics on Facebook as well, right above the Godzilla reboot. The hastag #Modi was being used 2,400 times every hour and the trend was rising.
Modi also created a record of sorts in India with his victory tweet stating "India has won!" which was shared over 45,000 times and was still rising at the time of writing this copy.
India has won! भारत की विजय। अच्छे दिन आने वाले हैं।

— Narendra Modi (@narendramodi) May 16, 2014
In the course of the 2014 elections, Twitter was seen playing a crucial role, starting from the AAP wave. To a large extended, it was due to the support on social media that the AAP grew in popularity.
And Modi, even before his party announced him as the PM candidate, has been using Twitter for propaganda.