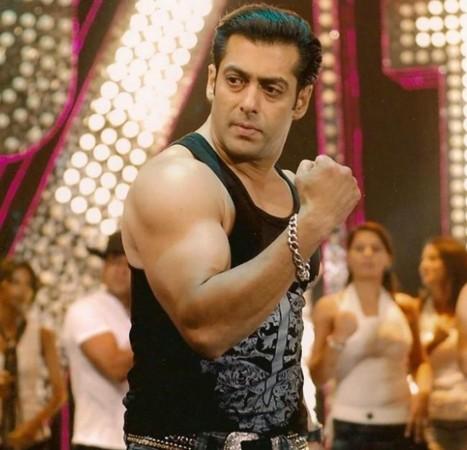 Looks like there is an increasing trend among Bollywood stars to move out of their comfort zone and try acting in regional films.
It started with Bollywood actor Riteish Deshmukh's Marathi film "Lai Bhaari" that received tremendous response from the local audience thereby creating a history in the Marathi film industry's box office. "Lai Bhaari" also saw Salman Khan in a cameo role.
Now, Salman who received overwhelming responses with his recently released Hindi film, "Kick", has expressed his eagerness to play the lead role in a Marathi flick.
Salman, when asked if he would like to feature in a Marathi flick during the music launch event of Marathi film "Sanngto Aika", said: "Oh definitely, I would love to do a lead role in a Marathi film."
The actor also believes that Marathi film industry has the potential to reach great heights. "I love Marathi cinema. It has been ignored for a very long time. This cinema can touch great heights and it is important to spread as much awareness as possible," he told IANS.
Reportedly, the "Dabangg" actor is also planning to remake Mahesh Manjrekar's "Shikshanachya Aaicha Gho.", a 2010 hit Marathi flick.
Not just Salman, but Bollywood badshah Shah Rukh Khan will also feature in a Marathi film soon. The "Happy New Year" actor will play a cameo in Nagesh Kukunoor's "Dhanak", which is a remake of the Iranian film, "Besak".
Again, there was another report that Shah Rukh has teamed up with director Rohit Shetty for a Marathi film. The duo was supposed to produce the flick after the super success of their film "Chennai Express". Although, the actor would not take the lead role, he would feature as a guest appearance. However, further details regarding the project are currently under wraps.
While the trend of acting in Marathi film is quite new, many Bollywood celebs have been producing films in the regional film industry for some time now.
In 2013, Deshmukh produced "Balak Palak" and then financed "Yellow" and "Lai Bhaari" both released in 2014.
Akshay Kumar too has produced "72 Miles - Ek Pravas", a Marathi film and has put his money in another upcoming film "Anntar".
Bollywood megastar Amitabh Bachchan's production company AB Corp back in 2010 produced "Vihir". Previous reports suggest that Anil Kapoor is too planning to put his money in Marathi films.