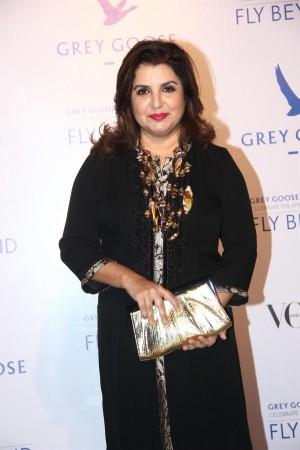 If Farah Khan's new cookery show 'Farah ki Daawat' hasn't already embroiled itself in enough controversies, then it's time to think again. After the whole Shah Rukh Khan-Kapil Sharma controversy, starlet Pooja Misrra slapped the makers of the cookery show with a legal notice stating plagiarism as the primary reason.
"All boundaries of professionalism and decency were crossed when Colors went ahead and plagiarised 'Pooja Misrra Productions' 'maiden cookery show, written, directed, produced and anchored by my client herself, by putting on air Farah Khan ki Dawat," The Indian Express quoted in the legal notice.
The notice also read how a certain sponsor had shown interest in tying up with Pooja Misrra Productions' cookery show, but was roped in by the TV channel in question.
However, a few days ago SRK's appearance on the cookery show was under the scanner as it was reported that he may have had a difference of opinion with the makers after they refused to send in comedian Kapil Sharma for the superstar's 'India Poochega – Sabse Shaana Kaun?' Interestingly, there's another version to it which suggests that his shoot with best friend Farah has been rescheduled for a later date.
Aired every Sunday on Colors, the show features celebs cooking their favourite dishes and sharing recipes for the same.