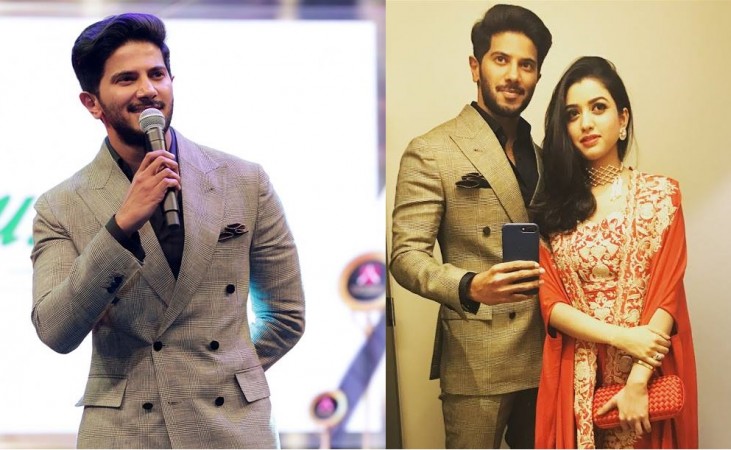 Young star Dulquer Salmaan received the Best Actor Award during the recently concluded star-studded Asiavision Movie Awards 2017 for his performances in the movies Solo, Parava, Comrade in America and Jomonte Suviseshangal.
Check photos, winners' list of Asiavision Movie Awards 2017
DQ, who attended the event with his wife Amal Sufiya after a long time, had a "Cinderella moment" during the starry night, all thanks to the new sensation in singing — Vaishnav Girish.
The young singer from Kerala, who has won the hearts of millions, lifted DQ up with ease and through a Facebook post, Dulquer thanked Vaishnav for giving him the Cinderella moment.
"Stepped out with my better half after ages ! And what a night to do so !!Thank you Asiavision Awards 2017 for my two awards especially my Best Actor award. Lastly thanks to Vaishnav Girish for my Cinderella moment [sic]," reads the Facebook post of Dulquer.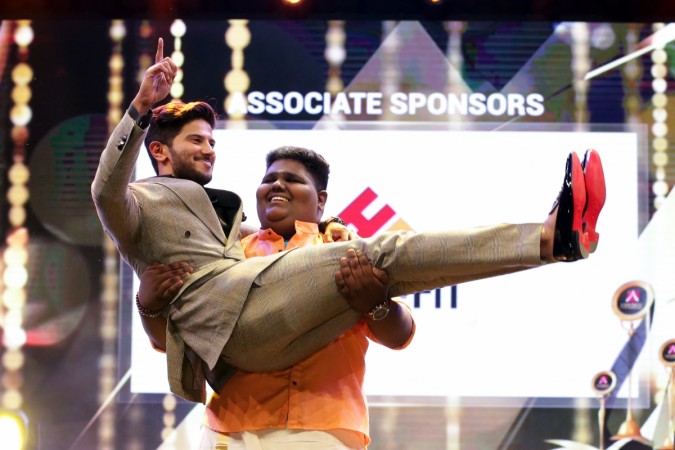 A few months ago, Vaishnav had also lifted Shah Rukh Khan after he expressed his
desire to carry him just like the latter did actress Deepika Padukone in the blockbuster Chennai
Express.
Read more: Vaishnav Girish 'sweeps Shah Rukh Khan off his feet'
Though SRK is known for carrying heroines in his arms on screen and stages, it was the first time
the actor got to experience the other side. In the video and photos captured in the Sa Re Ga Ma Pa Li'l Champs music reality show, SRK looked very comfortable like a kid on Vaishnav's hands.
Meanwhile, DQ graced the event in double-breasted suit from Gabbana.life and while posting the pics from the award show, he expressed his happiness to share the stage with legendary screenwriter MT Vasudevan Nair.
"And I simply cannot put down in words the honor to be even seated next to MT sir, let alone being up on stage while he was being felicitated. Life surprises you at every turn. All thanks to my parents," he wrote on social media.
Read the full Facebook post of Dulquer Salmaan here: