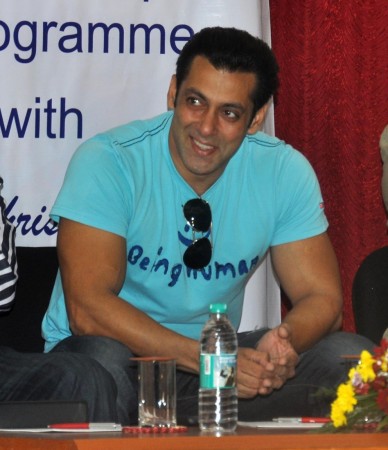 Superstar Salman Khan's name has surfaced for Karan Johar's ambitious project "Shuddhi."
After a number of assumptions and speculations around "Shuddhi," now a report by Mumbai Mirror claims that Salman is being considered for the epic love story.
Earlier this year after Hrithik Roshan exited the film, regular reports carrying Shah Rukh Khan, Ranveer Singh and Aamir Khan's names as possible contenders for the film did rounds. But the speculations came to a halt after Johar clarified on Twitter that none has been cast and to wait till an official declaration is made.
And yet again, speculations surrounding the film with the "Dabanng" actor as its possible lead have started. The "Kal Ho Na Ho" director, however, denied the news and told the tabloid, "'Shuddhi' has not been cast."
Even though Johar has denied the report, there are possibilities that the filmmaker might consider Salman for "Shuddhi."
If one recalls, the celebs have previously worked in the blockbuster film "Kuch Kuch Hota Hai" where the actor was seen in a cameo role.
And during his debut appearance on "Koffee with Karan" last December, the 48-year-old had picked on the director for the same. Salman created an awkward situation when he revealed that Johar has not cast him in all these years, despite the fact that he helped out the filmmaker with the cameo role in "Kuch Kuch Hota Hai" when other actors had refused to do the part.
In response, the filmmaker was seen going tinged red with embarrassment over Salman's candid revelation.
Also, Johar's strained relation now with his once close friend Shah Rukh, might make way for Salman for the film. Previous reports had carried that "Chennai Express" actor was apparently approached with "Shuddhi"s script, but he had turned down the film and sent an email to Johar stating the same. At such a situation, it is likely that the filmmaker might turn to the next superstar, Salman, for the film.
Since "Shuddhi"s release date has been set for Christmas 2015, the film's casting announcement could be expected soon. It remains to be seen whether Johar decides to work with Salman again and ropes him for the film.
(Ed:AJ)