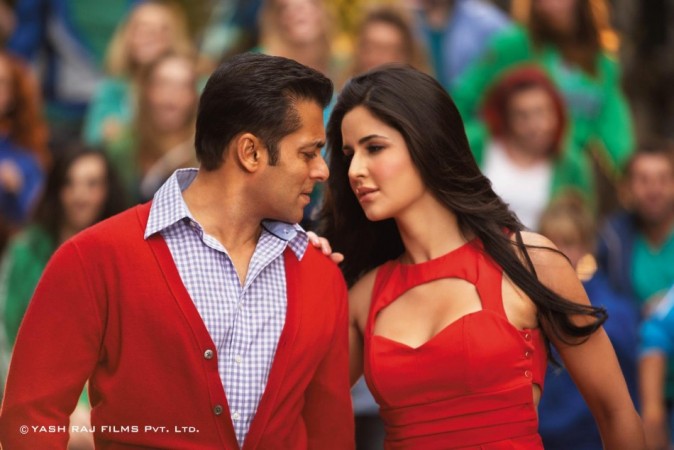 Katrina Kaif, who has been in news these days for her rumoured break up with Ranbir Kapoor, recently talked about her future family plans. When asked about how she would imagine her 60th birthday to be, Katrina said she would like to see herself surrounded by some children and grandchildren as well.
"Happy and surrounded by friends and hopefully, some beautiful children. Also grandchildren may be. Gosh..That's ambitious, I would better hurry up," the 32-year-old actress told the Hindustan Times.
A few days ago, Katrina's ex-boyfriend Salman Khan said that he is not sure about marriage, but he would like to have children. "Marriage looks doubtful but I want two-three children. I know without marriage kids are difficult to get but I will manage it," the Economic Times quoted Salman as saying.
Of late, there have been many talks about Salman and Katrina, ever since the latter reportedly broke up with Ranbir. Latest buzz is that Salman had warned Katrina that she should not get into relationship with Ranbir as she would have her heart broken. According to Spotboye report, Salman had told the "Fitoor" actress earlier that she will regret leaving him for Ranbir.
Now, after Katrina and Ranbir have reportedly parted ways, Salman has been seen coming up with pleasing words for his former girlfriend. The "Sultan" actor recently said that Katrina is one of the most hard-working and strong persons he has ever come across.