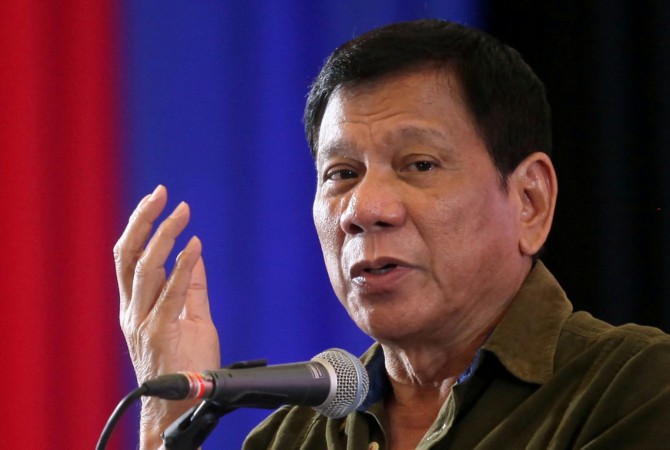 Philippines President Rodrigo Duterte on Thursday said that he may follow Russia and withdraw from the International Criminal Court (ICC).
Russian President Vladimir Putin on Thursday signed a decreed to withdraw the nation from the International Criminal Court. The step by the Russian leader was taken a day after the court published a report deeming the Russian annexation of Crime as an occupation. The report was highly criticised by the Russian media.
The ICC, based in Hague, is an intergovernmental organisation which aims to maintain global legal order and see accountability for gravest of cases dealing with genocide, war crimes and crimes against humanity.
Speaking before his departure to Lima for the Asia-Pacific summit, Duterte on Thursday called the ICC "useless." Duterte's statement came after an ICC prosecutor said that the tribunal may have jurisdiction to hold all those accountable who were responsible for hundreds of deaths in the Philippines following Duterte's war on drugs.
Duterte has been embroiled in controversies ever since he took the Philippines' presidential seat in June. Duterte has encouraged citizens in the Philippines to bring justice to drug peddlers in the country as part of his crackdown on suspected drug dealers and users. Over 2,800 people have been killed in this crackdown so far.
The Philippines president also denounced Western countries that have criticised his war on drugs in the country. He said that he was irked by the criticism he was receiving on his movement on drugs and said that "nobody was listening" to his reasons.
"They are useless, those in the international criminal [court]. They [Russia] withdrew. I might follow. Why? Only the small ones like us are battered," Duterte said.
Duterte, who is scheduled to meet Putin during the Asia-Pacific summit, speculated on the reason behind Russia's withdrawal from the ICC.
"What could be the reason? I really would not know. Maybe to protect what they are doing in Syria, the incessant bombing and the killing of civilians," he said.
At least three African countries, which include South Africa, Burundi and Gambia, have suggested their withdrawal from the ICC in recent months citing that the court focuses excessively on the ongoings in Africa.