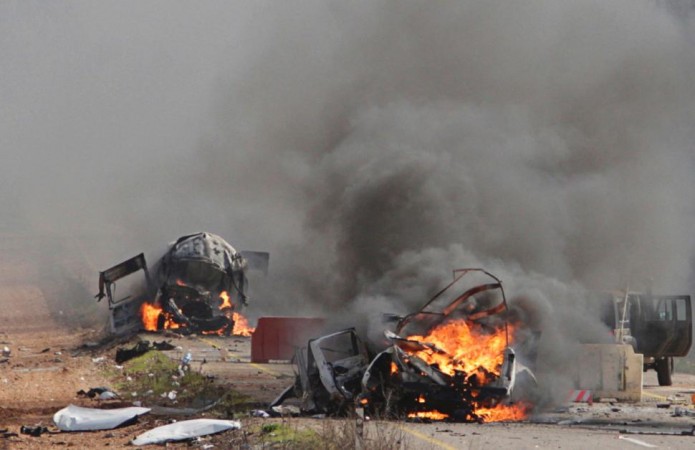 After a rocket fired by Hezbollah killed two IDF soldiers, the Lebanese group has reportedly told Israel that it does not want to escalate the situation.
Tensions have been running high since Wednesday, when Hezbollah fired anti-tank missiles at an Israeli military convoy on Mount Dov, along the Israeli-Lebanese border.
Two Israeli soldiers and a United Nations (UN) peacekeeper were killed. Following this, Israel and the Lebanese militant group Hezbollah traded fire in the biggest escalation of fighting since their 2006 war.
Hezbollah reportedly now has told Israel through the UN force in southern Lebanon that it does not want to further escalate the tensions on the Israel-Lebanon border. In its message to Israel, Hezbollah claimed that Wednesday's attack was in retaliation to the Israeli airstrike on Golan Heights that killed its top commanders and an Iranian general.
"UNIFIL sent us a message that as far as [Hezbollah] is concerned the incident is over," Defense Minister Moshe Ya'alon confirmed Thursday morning in an interview, reported Times of Israel.
Despite both sides claiming that the incident is over, both Lebanon and Israel have intensified its security detailing around the border.
In the meantime, the UN has requested all sides to maintain "maximum restraint" to prevent an escalation.