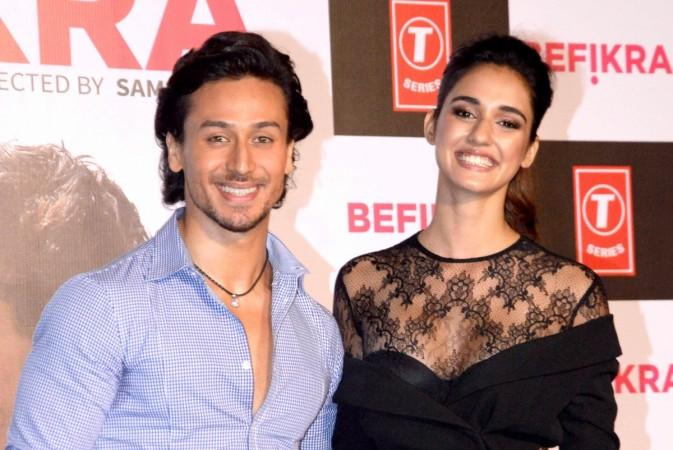 Tiger Shroff and Disha Patani have always maintained that they are just good friends and nothing more. But a new set of photos has emerged, which says otherwise.
According to a SpotboyE report, photos of the two vacationing at an undisclosed location have surfaced on the internet. Although they are not sharing a frame, the backgrounds they clicked themselves in front of gave away the big secret.
About Tiger and Disha's alleged affair
Although they have not admitted to being in a relationship, Tiger and Disha have dropped strong hints that they are an item. For instance, in an interview with an entertainment portal, Tiger said he isn't the kind of guy a girl would want to settle with, adding that he and Disha have tried their best to work around their equation, but it hasn't worked out.
Meanwhile, Disha opened up on dating rumours saying she is finally coming to terms with industry gossip and that she would have been linked with Sushant Singh Rajput too if she were to go around the town with him.
"Right now ,people do not know me, so that is the tag I have to wear, but when my films release, they will know me by my name. Just because I have been seen with Tiger catching up on a movie or having lunch or dinner, people say we are dating. I am getting used to it now. If I were seen with Sushant Singh Rajput (co-star in Dhoni biopic), I would be linked with him too," Mid-Day quoted her as saying.
Check Tiger and Disha's photos below: