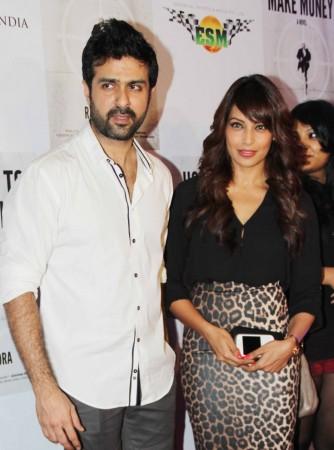 Bollywood couple Bipasha Basu and Harman Baweja is reportedly looking for a house to move in together.
The "Raaz 3" actress is on the lookout of a big apartment in Mumbai's Worli area where she is expected to live in with her boyfriend Baweja.
"Bipasha and Harman were spotted looking for properties in various parts of the city. A few weeks ago, they visited several locations in Worli. Some apartments were okayed by them and if things go well, they will soon decide on one. They want to move into the new place soon," a source informed Mid Day.
Presently, Basu lives in Bandra in a 1 BHK apartment, while Baweja lives in Lokhandwala. And recently reports were rife that the couple are set to tie knot post the actor's "Dishkiyaoon" releases. Amidst such reports, it is only natural that the couple is considering moving in together before taking the big step.
It should be noted that akin to Basu and Baweja, days ago reports carried that Ranbir Kapoor is also scouting for a bigger place in Juhu and Bandra. The actor is said to have been looking for an apartment after his father Rishi Kapoor expressed disapproval over alleged girlfriend Katrina Kaif's regular visits to their family bungalow, Krishna Raj.
While reports of the actor moving out did rounds, it is being speculated that Kapoor might move in with ladylove Kaif to the new place.
Going by the property hunting news, it can only be assumed that Basu-Baweja and Kapoor-Kaif are in need of a love nest to spend quality time with their special ones.
Ed: AJ)