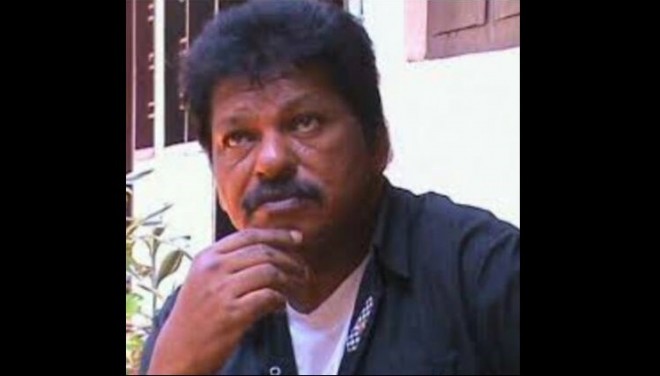 Malayalam director Mohanroop was found dead Tuesday, March 1, at his Thrissur mission quarters. He was 56.
The funeral ceremony took place at his parish church in Thrissur. Mohanroop's nephew Harish told IANS: "His wife had passed away a few years back. His son is doing his engineering in the capital city. Since my uncle was frequently travelling, his daughter is in a boarding school near here. Ever since his wife passed away, he was more or less alone in his home."
Mohanroop is known for his 1984 movie "Vetta," starring Mohanlal and Mammootty. He was 21 when he worked in the movie. The movie also had Sreenivasan, Adoor Bhasi, and Balan K Nair in pivotal roles. Later, he had directed over 100 projects, including many feature films and documentaries.
Some of Mohanroop's other notable flicks are "Sparsam" (1999), "Excuse Me Ethu Collegila (1996), "Ivare Sookshikkuka" (1987), "Varshangal Poyathariyathe" (1987), "Nulli Novikkathe" (1985) and "Vetta" (1984). Mohanroop is survived by his wife Preetha and children Mrunal and Nila.
"His first film was successful and if you look back into his career, he did not do many films... A handful commercial films, and he did so many documentaries. (Before his death) He was working on the script of a Tamil/Malayalam film on the topic of atrocities towards animals, but now everything is over. Also, very few people from the industry came," Harish rued.
Meanwhile, the news of many Mollywood celebrities' death in the past two months has shocked the industry. Rajesh Pillai, 41, the director of latest Malayalam movie "Vettah" passed away Saturday, Feb. 27, due to non-alcoholic liver cirrhosis. The other celebs who passed away this year are music director Rajamani, cinematographer Anandakuttan, lyricist ONV Kurup, musician Shan Johnson, actor Kollam GK Pillai, Sudhakaran actress Kalpana and scriptwriter VR Gopalakrishnan.
Check out celebrity response here: