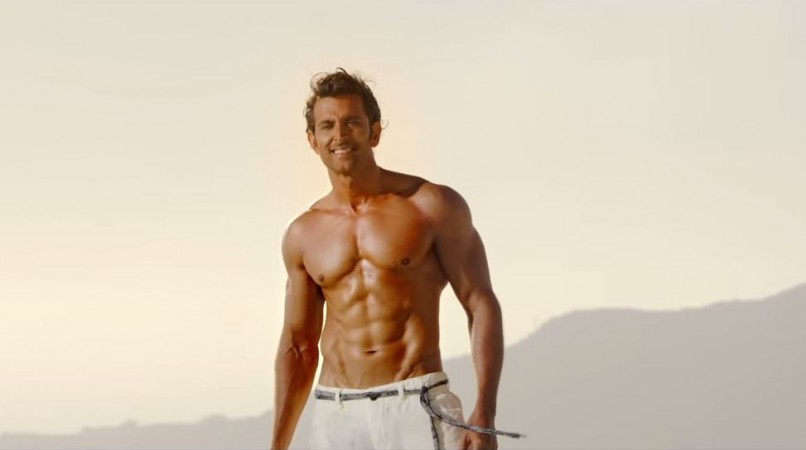 Hrithik Roshan probably has the best toned physiques in Bollywood. And now that the Greek God looks actor is all set to release his much-awaited movie, "Bang Bang", it is said the actor will soon turn an author.
Roshan, with his cut-muscles and six-pack abs, has always been influencing his fans, friends and family who approach him for tips on attaining a body like him.
Even for his upcoming film, "Bang Bang", the fitness freak actor has performed some jaw-dropping death-defying stunts, as seen in the teaser trailer.
And now with persistent pleas from fans, friends and family, the actor who scorched the silver screen for more than a decade, has planned to take his physical fitness to another level and pen it down in the form of a book.
"Hrithik has been getting requests from his family and friends to advise them on how to maintain a healthy life, what kind of food should be consumed, etc. So, he decided to put it out for everyone in the form of a book." a source close to the actor told Hindustan Times.
Moreover, it is said the actor will start writing the book only by next year as he is busy with his films this year.
The actor is currently busy with the promotions of "Bang Bang" that will release worldwide on 2 October, will soon start shooting for Ashutosh Gowariker's "Mohenjo Daro".
"Hrithik will put pen to paper only in the new year as he would be done with the shooting of Ashutosh Gowariker's "Mohenjo Daro" by then," the source added.
While "Bang Bang" that also features Katrina Kaif, is an action thriller with several breath-taking and never-before-seen stunts, all performed by Roshan himself, "Mohenjo Daro" is a period drama that dates back to 26th century BC. It is a love story set during the ancient Indus Valley Civilisation. Newcomer Pooja Hegde has been roped in to play the lead actress opposite the Bollywood hunk.