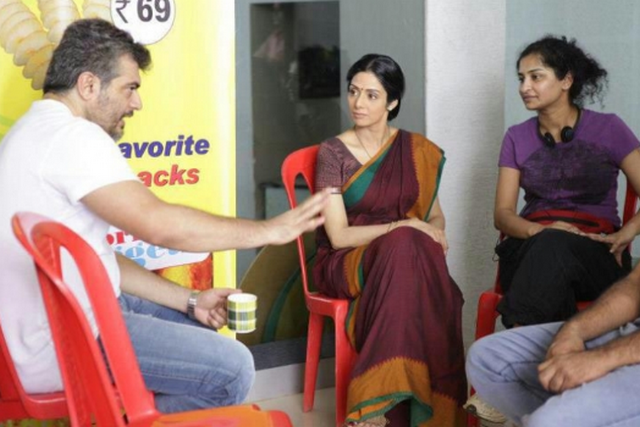 Boney Kapoor, who is presently funding Ajith's next movie, the Tamil remake of Bollywood film Pink, will be joining hands again for one film. Yes, it will begin immediately after the completion of their latest flick.
Speaking to a daily, Boney Kapoor has spoken about his relationship with Ajith. According to him, his late wife Sridevi and Ajith's wife Shalini had worked in a few movies and had a good relationship which helped both the families to get closer.
Boney recalls how Ajith had agreed to do a cameo in Aangilam Vangalam (Tamil version of English Vinglish) without accepting even the travel expenditure. After this flick, the serious talk on producing a Tamil film started as Thala was willing to join hands with them.
However, they could not zero in on one script and Ajith told the producer that he was interested in Pink remake and Sridevi was excited about the project. Boney Kapoor feels that without his wife the project would not have happened now.
"I found it quite amazing that an actor whom I have met on a few occasions, thanks to my wife, has developed this kind of bond and respect... this is like an ode to Sri, that's how I see it. I can see it in the kind of respect Ajith is indirectly showing Sri. He is fulfilling her wishes. So, I don't want to let her down. We are doing two films back-to-back. This one will be completed by March-April and will release in May. The next one should begin by July and release in 2020. The journey looks exciting," The Times of India quotes her as saying.
Talking about his other project, Boney Kapoor has confirmed that H Vinoth, who is directing the Pink remake, will be helming the next film as well and they had discussed the idea even before the upcoming film, which is presently referred to as Thala 59.