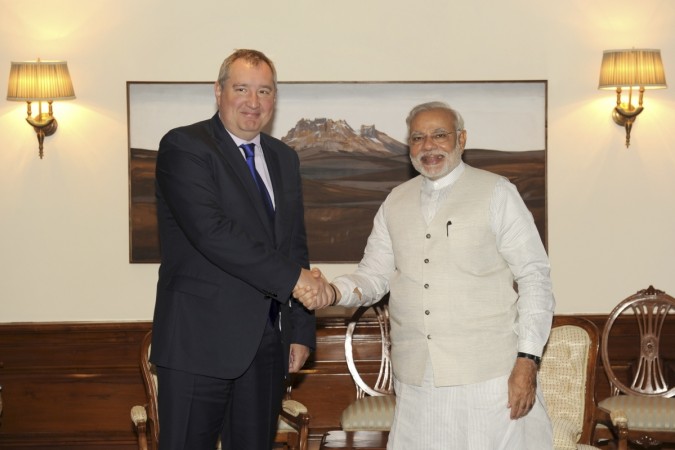 Prime Minister Narendra Modi seems to be playing his foreign diplomacy cards right ever since he was voted to power last month. Not long after meeting with Chinese Foreign Minister Wang Yi and discussing partnership with China in various sectors, Modi is now keen on bolstering ties with Russia, and even called it a "time-tested and reliable friend".
Russian Deputy Prime Minister Dmitry Rogozin arrived in the country on Thursday and met with External Affairs Minister Sushma Swaraj as well as Prime Minister Modi. While Rogozin conveyed wishes from Russian President Vladimir Putin, Modi reportedly told him that he was keen on building a "productive, substantive and forward-looking" summit with Putin later in the year, according to PTI.
Modi also said that Russia was a "time-tested friend" of India and that he looked to work with Putin to "deepen special and privileged strategic partnership" between the two nations
Only last week, Modi had flagged off the warship INS Vikramaditya, which was commissioned to India by Russia and had acknowledged the country's military contribution to India.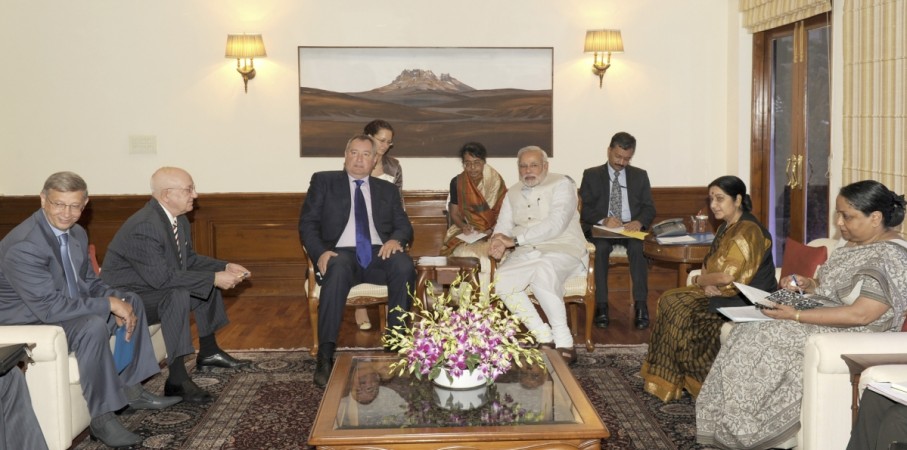 External Affairs Minister Swaraj, Foreign Secretary Sujatha Singh, Principal Secretary to the Prime Minister Nripendra Misra, and National Security Adviser Ajit Doval were present during the meeting with the Russian leader.
Earlier reports had indicated that Rogozin and Swaraj were to touch upon several bilateral issues, including that of economic cooperation and energy security. Russia reportedly has a long pending deal for the third and fourth nuclear reactors of the Kudankulam nuclear power plant.
India and Russia are also said to have signed a general framework agreement on the third and fourth units of the Kudankulam plant in April this year after a delay over the Civil Liability for Nuclear Damage Act, 2010, reported PTI.
Modi's positive overture to Russia comes after his attempts at building relations with Pakistan, following a meeting with Prime Minister Nawaz Sharif, improving relations with China by discussing long-term partnership in the fields of trade and infrastructure, and his visit to Bhutan earlier this week.
Modi was also applauded for his decision to invite SAARC members to his swearing-in ceremony last month.