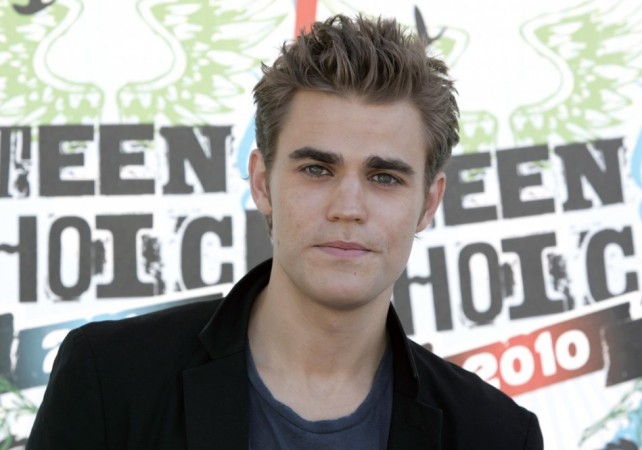 After Nina Dobrev's exit from the CW series -- "The Vampire Diaries" -- viewers are still wondering where their favourite show is headed too. But they may have to cop up with the departure of another lead character in the near future.
American actor Paul Wesley, who portrays Stefan Salvatore in the supernatural drama, recently hinted about his plans to bid adieu to the show.
"I think everything has to come to an end, man. First of all I'm playing a 17-year-old. I'm 32 years old. So theoretically, if I were to stay on the show for say three more years, I would be a 35 year old playing a 17-year-old, which is almost double. It's more than double. It's literally more than double," the celeb told People at The Humane Society of the United States' Los Angeles Gala.
However, Wesley may not immediately depart from the show as he is yet to make it official and his excitement about the upcoming season also indicates that he will be a part of the show for a while.
"I have no idea what they're going to do next year, literally. Apparently they have a plan. I don't know what the plan is. It's going to be really interesting. It will be interesting to see what they come up with for the brothers," said the actor.
Meanwhile, he also revealed that things would not be the same after the departure of Dobrev because there's a great nostalgia. "I know that she's really happy. I know that she wants to move on and start a new chapter of her life which is entirely respectable," he added.
In the meantime, words of executive producer Julie Plec has raised some hopes for Dobrev fans as she revealed that the actress is always willing to help the team so she cannot wait to see her come back and "put her to bed again," according to Entertainment Weekly.
But executive producer Caroline Dries stated that "Elena left on great terms with everyone" and she inspired them with her goodbyes. "If anything, they're empowered by what she said and less grieving. They also feel freedom to have life after her. She granted them that," she told E!Online.
So it remains to be seen how "The Vampire Diaries" will address the departure of Dobrev when it returns on The CW with a new season.