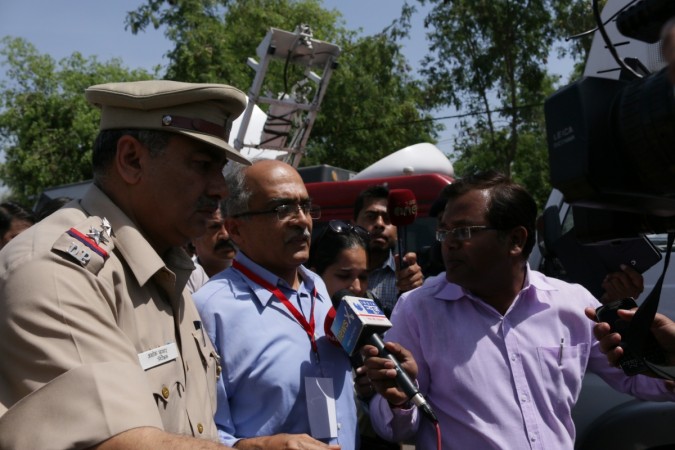 Just a day after AAP founding members Prashant Bhushan and Yogendra Yadav were axed from the party's National Executive Council, Bhushan was on Sunday removed from the organisation's disciplinary committee. Admiral Ramdass, the party's internal Lokpal, has also been sacked from the committee.
The decision was taken at a meeting on Sunday at party convenor Arvind Kejriwal's residence. According to sources, Bhushan's expulsion from the disciplinary panel paves the way for his exit from the party, reports NDTV.
Ashish Khetan, Dinesh Waghela and Pankaj Gupta are part of the newly-formed disciplinary committee. They are known to be loyalists of Kejriwal. Bhushan and Yadav were charged with "anti-party activities" on Saturday and further action is expected to be taken against them.
Earlier on Saturday, Yadav and Bhushan were relieved from their National Executive Council duties along with Anand Kumar and Ajit Jha.
Reacting to the decision, Yadav said, "It was scripted. It was a murder of democracy." He also said that he was interrupted in the middle of his speech, and that his supporters were dragged out and beaten up.
The party's National Executive meeting had not even lasted two hours before Kejriwal reportedly left after making an emotional speech.