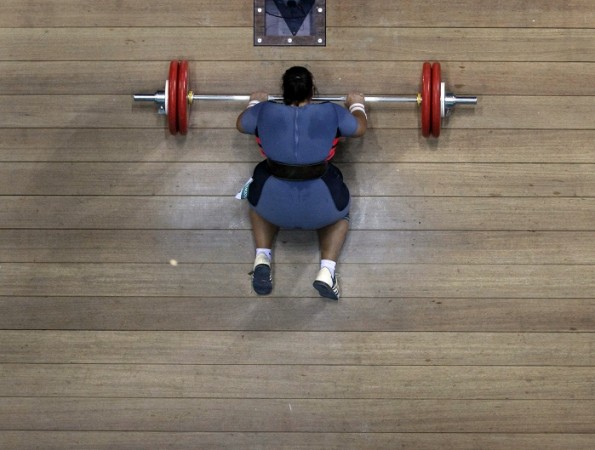 Narsingh Yadav's doping scandal has boiled into a huge controversy, and now a woman weightlifter Sumati Devi, who is facing a four-year ban, has cried foul play. The woman has challenged the four-year ban in the Delhi High Court and stated that her colleague provided her a drink, which included a banned drug.
This story is similar to Narsingh's, who has been suspected of taking a spiked food/drink in SAI Centre in Sonepat. The NADA (National Anti-Doping Agency) needs to give a reply to the plea.
Devi stated that she was residing in a sports hostel during the 63rd All India Police Games Championship in March 2015, and it was then that her colleague must have given her a drink comprising the banned substance.
After finishing second in her event, the weightlifter's urine and blood samples were taken. But it was during the 30th women national weightlifting championship held in April in Rajasthan, that the Manipuri received a notice from NADA, stating some banned substances were found in her samples.
"After much deliberation, it had come to her knowledge that one of her roommates/colleagues... have given/shared her protein drink/food supplement. By now she is fully convinced that she must have laced the said drink with anabolic steroid during the said sports meet. Accordingly, she has lodged a written complaint to the Director General, NADA, for taking appropriate action against her on May 7, 2015," the plea read.
"The petitioner most respectfully submits that she is not casting any aspersions against a fellow sportsperson for the sake of her defence if she is not fully convinced about what had has actually happened."
"Because it would be unethical on the part of petitioner to keep silent about such an illegal/ misdeed act of a fellow sportsperson (sic)."
Now, the weightlifter is ready to fight, and prove her innocence.