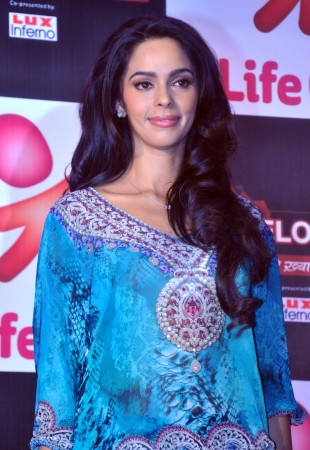 Bollywood Mallika Sherawat, known for her publicity gimmicks, has moved on to south superstar Rajinikanth from her prior fancy Gujarat chief minister Narendra Modi.
Having proved her betrothed stance towards Modi with the non-rhythmic birthday video wish and the perfect bachelor claim, Mallika has now found a liking to Rajinikanth.
While promoting her reality show "The Bachelorette India: mere Khwabon ki Mallika", the actress has called the legendary actor as the perfect partner when stranded on an island.
In a video released online, the sexy siren said, "If ever I get stranded on an island, I would like to be with Rajinikanth. I will never get bored of Rajini since he will entertain me non-stop, and if ever, I want to go anywhere, Rajini will take me wherever I want."
The feisty actress did not stop at this; she also elucidated her 'love and respect' for Amitabh Bachchan but then added, "but I really love Naseeruddin Shah. I think he is more versatile". Mallika will be paired with Naseerudin in the upcoming film "Dirty Politics".
Mallika's histrionics has always managed to grab eyeballs, be it her clothes-dropping act, exaggerated career choices or ludicrous publicity gimmicks. Recently, she created quite a stir saying she preferred Modi as her life partner and was not interested in Congress Vice President Rahul Gandhi. Ironicallly, the actress had also said ace filmmaker Karan Johar was her ideal match and called him the 'perfect bachelor' in Bollywood.
The "Murder" actress, who is presently busy scouting for an ideal suitor in her reality television show, had reportedly accepted a marriage proposal by one of the show's contestants, Jashn Singh.
Mallika's show "The Bachelorette India" is being aired at Life OK channel. The show presents a set of ludicrous situations whereby contestants are fighting it out to impress their lady love Mallika.