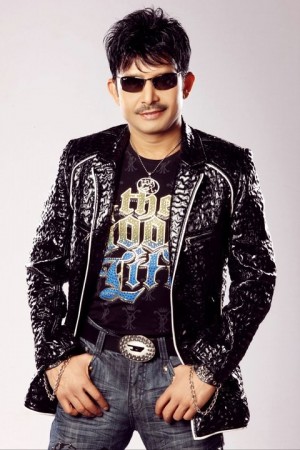 Kamaal R Khan, who is popular for his controversial remarks on Twitter, has made a surprising statement recently.
A few months back, Khan, who popularly known as KRK, had openly expressed his dislike for the then Gujarat Chief Minister Narendra Modi and had even made a public statement that he would leave India if Modi becomes the country's Prime Minister.
"It's my challenge to entire world that if @narendramodi ji will become next PM then I shall not leave only twitter but India also forever," KRK had earlier tweeted.
But in a recent interview with The Times of India, the "Desh Drohi" actor seemed to have changed his mind about the PM.
Khan confessed that whatever he said about Modi earlier was just a joke and that he is now confident that India is under the great hands of Modi who is doing a great job for the upliftment of the country. He further went on the say that he is now a Modi fan.
"Whatever I said at that time about Modiji, was uttered in jest. The fact is that Modiji is doing a fab job. The way he is going, I have no doubt that India is poised for a great inning under his captaincy. I'm a Narendra Modi fan now," KRK stated.
Soon after Modi's government's victory in the 2014 Lok Sabh Elections, KRK make a quick exit from the country and settled in Dubai as he promised.
"Today I am leaving India forever as I promised. And congratulations to @narendramodi Ji for winning with majority. Hope for good government," Khan tweeted after Modi emerged as the new Indian PM.
The small time actor who rose to fame after featuring in "Big Boss 3", frequently makes the headlines for his controversial statements. He has previously targeted and involved in a war of words with numerous celebs, including Kapil Sharma, Rajinikanth's son-in-law Dhanush, Sunny Leone among others.