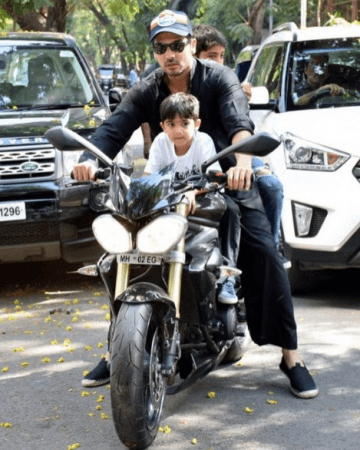 Another Bollywood actor has been caught riding a bike without a helmet. After Kunal Kemmu received a scathing tweet from the Mumbai Police for flouting traffic rules, this time it was actor Zayed Khan who was spotted riding his swanky bike with his children.
Vipul Hoolani, a fan on social media wrote on Zayed Khan's picture: "Why the hell this celebs dont wear helmet???? & then these same ppl show up at diff events to spread awareness. Hypocrites".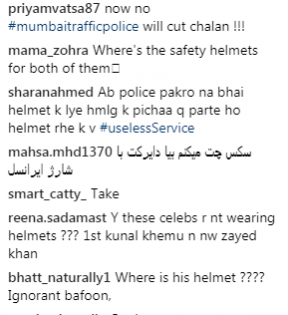 The Mumbai Police has not yet fined the actor, but given the department's penchant for spotting traffic violations using social media pictures, the actor might soon see himself in trouble.
This isn't the first time a Bollywood actor has stepped out without a helmet on Mumbai roads. After slamming Varun Dhawan for breaking traffic rules, the Mumbai Police had fined Kunal Kemmu Rs 500 for not wearing a helmet.
Mumbai Police tweeted, "@anilmanu1991 brought to our notice by your tweet, an e-challan Number MTPCHC1800225825 has been issued to the concerned."
Kunal later apologised for breaking the traffic rules. He tweeted, "I have seen this picture out there and honestly it's very embarrassing given I love bikes and ride regularly and always with a helmet and some more gear but whether it's a long ride or just next door a helmet should always be worn.apologies I don't want to set the wrong example! (Sic)"
In its response, the department wrote, ".@kunalkemmu You love bikes, we love every citizen's safety. And we wish a regret could avert mishaps! Hope next time the realisation won't be an afterthought! An e - challan has been dispatched."
Zayed Abbas Khan is known for his performance as Laxman a.k.a. Lucky in Main Hoon Na (2004), Aditya Singh in Dus (2005), Vikky Khanna in Fight Club - Members Only (2006), Danny Yuvvraaj in Yuvvraaj (2008), and as Sam in Blue (2009).