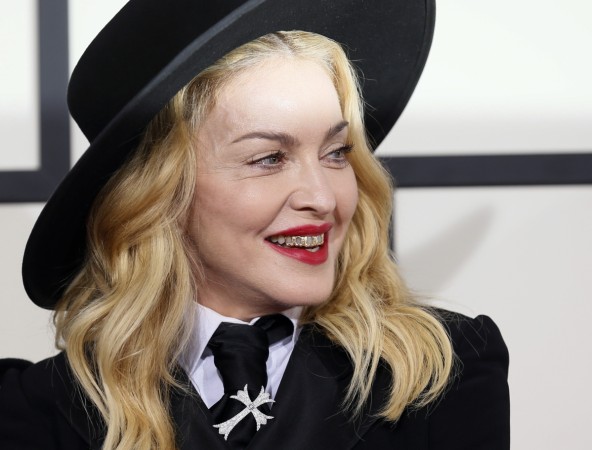 Men's lifestyle magazine Playboy has recently revealed that it will publish a set of Madonna's nude photos in its May issue.
The images were taken from the Queen of Pop's "ethereal photo shoot" in the Manhattan studio of photographer Martin HM Schreiber four years before the release of her first album.
"For the upcoming May issue of 'Playboy' Martin HM Schreiber, one of the photographers who shot the Material Girl for the 1985 pictorial, returns to the magazine with a feature titled 'Madonna: The Lost Nudes," said the magazine.
Its website also stated that the pictures are part of the photographers's book titled "A Retrospective 1966-2014", which showcases his works during the period. It is expected to hit stands in June.
Last week, English actress Kelly Brook had become a celebrity victim of leaked photo scandal after several of her private images were released online. The hackers uploaded 34 nude photos of the celeb's images on various social networking sites.
However, it was not the first time the "One Big Happy" star became a victim of such a scandal. Last year, when her photos were leaked along with images of Kim Kardashian, Jennifer Lawrence, Rihanna and Selena Gomez, she denied it through Twitter.
"The only nude photos you'll ever see of me are the ones that I "leak" and the ones that my head are superimposed on!" tweeted the 35-year-old.
But this time around the celeb cannot deny the existence of the images as many of them are selfies showing "various stages of undress", reported The Huffington Post.