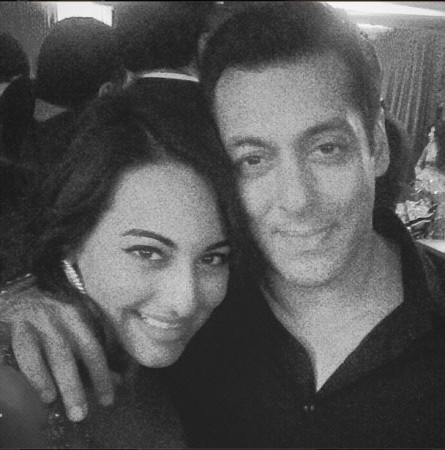 Sonakshi Sinha has not been having a good phase as far as her films' box office performance is concerned. She is apparently hoping to bounce back with Salman Khan-starrer Dabangg 3.
While Sonakshi was seen playing the characters of a simple housewife in both the previous instalments of the series, she now reportedly wants to hog the limelight by flaunting some action skills in Dabangg 3.
It has been reported that the actress asked Arbaaz Khan to include some action sequences for her in Dabangg 3. Sonakshi was seen performing good action sequences in Akira, but the film did not work at the box office. Hence, Sonakshi now reportedly wants to exhibit her action skills in the Salman-starrer to gain attention.
"Sonakshi is very keen on contributing a little more than what she has already done in earlier instalments. Also, she's looking a lot leaner and fitter than she did a few years ago. Her action in Akira was appreciated, but the collections were not as good. So, Sona wants to do action in a film that will surely be watched. And what better than a Salman Khan movie, where she also plays a prime role?" Deccan Chronicle quoted a source as saying.
Recently, Katrina Kaif was seen throwing some impressive punches and kicks in Tiger Zinda Hai, for which she was praised. The actress had apparently worked very hard to pull off the high-octane action sequences.
However, it appears to be little difficult for the makers of Dabangg 3 to add action scenes for Sonakshi, who plays the character of a simple villagewoman.
There were reports that apart from Sonakshi, Mouni Roy will also have a pivotal role in the movie. Unlike Dabangg 2, the third instalment will reportedly not be directed by Arbaaz, but he will remain its producer.