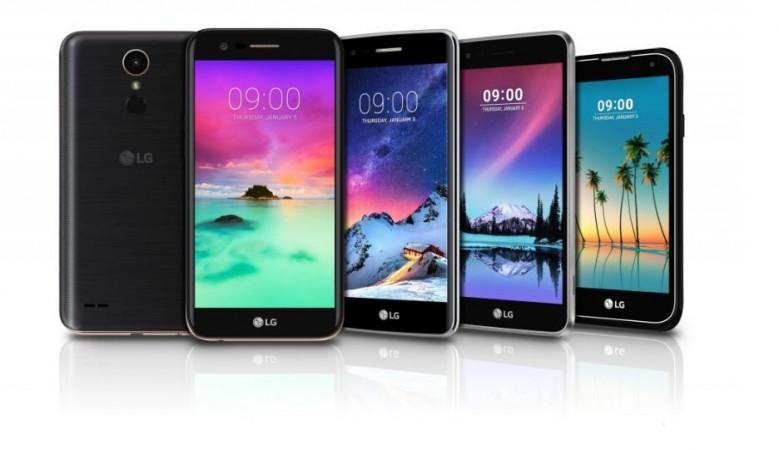 After announcing the flagship LG G6 series, the South Korean consumer electronics giant has stated that a new line of budget smartphones would be launched later this year.
The company intends to launch a slew of affordable smartphones with tailor-made features for Indian consumers, LG Electronics India managing director Ki Wan Kim told reporters gathered during the unveiling of the G6 in New Delhi.
Also read: Lenovo Moto Z2 Play images leaked; key design elements, launch date revealed
Kim added that the new phones are most likely to hit the stores around Diwali (October-November).
He also admitted that LG's mobile division faltered in recognising the market trends. They misconstrued that their flourishing TV, washing machine and AC sales would in some way pull consumers into buying their smartphones and launched international models with a tad expensive price tag. This apparently backfired and caused a rapid dwindling of the company's smartphone market share in the country.
"It is too small and even 10 times bigger would be nothing in number. Even 1,000 percent growth is nothing. It is not the time to talk about what our goal or target is. Unless we do not differentiate our products, we cannot catch up," Kim told PTI.
After the launch of a new line of affordable phones, LG intends to carry out a survey to get people's feedback in select cities of India. Based on the collected data, they will decide on increasing the production and also try to incorporate features suggested by fans in future phones.
The flagship LG G6, which was launched on April 24, costs Rs. 51,990 and is available for purchase from Tuesday, April 25, onwards at the LG-authorised brick-and-mortar stores as well as online exclusively on Amazon India.
As part of its promotional offer, LG is offering close to Rs. 7,000 cash back to HDFC and SBI credit/debit card holders and also 100GB internet data for Reliance Jio subscribers.
Read more: LG G6 launch in India; price, specs, offers; all you need to know