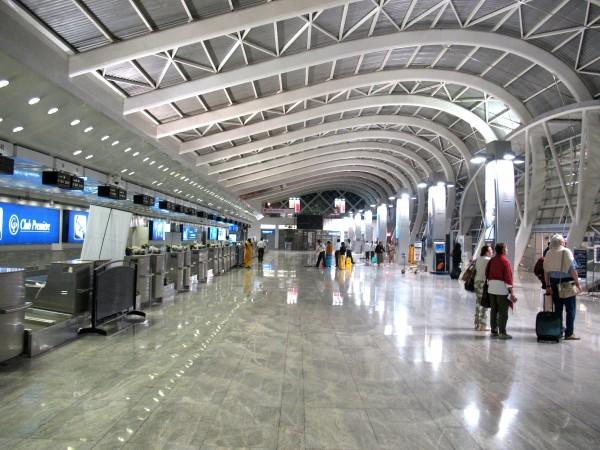 If you are one of those travellers who hate standing in queues for check-ins and collecting boarding passes, the fact that a lot of airports in the country do not tag your handbags anymore must have thrilled you. Well, it looks like you could soon receive some more good news as Indian airports may soon do away with boarding passes as well.
However, before you jump for joy and plan your next trip, you must know that this is still in the nascent stage and is yet to be finalised or brought into effect. Various airports and the security force Central Industrial Security Force -- CISF – are said to be considering replacing the boarding passes with biometrics-powered express check-in. For this, the CISF is said to be "exploring" the technology to make travel boarding pass-less.
"We are working on two projects. The first is how to introduce integrated security solutions at airports. You need to connect all dots that exist within the security establishment. You have so many strategies to do it...you have the biometrics, video analytics and a very robust access control system. We will try to interconnect all these things in a very integrated fashion," CISF Director General O P Singh told the Press Trust of India.
Singh also explained that travel without a boarding pass is a part of the same initiative under which passengers at the Hyderabad airport can print their boarding passes from the kiosk and head to the security check area without standing in queue. Once the security check is over, they can move to the boarding area.
"We may do away with boarding cards too. But that depends on how strong I become (with regard to technology-based security systems). The Hyderabad airport is the only airport in the country that is totally biometric. We are trying to explore this system for all airports," he added.
Speaking about if travellers can expect this system to be implemented soon, Singh said that the airport operators and others working in the department are prepared and ready to start the process soon.
While the CISF may be considering the move now, many airports in the US already have the biometric system in place. Additionally, airlines too are coming on board the plan and are rolling out biometrics at numerous airports. Air New Zealand has started the process in Brisbane and same is the case with British Airways at Heathrow's Terminal 5, reported Traveller.