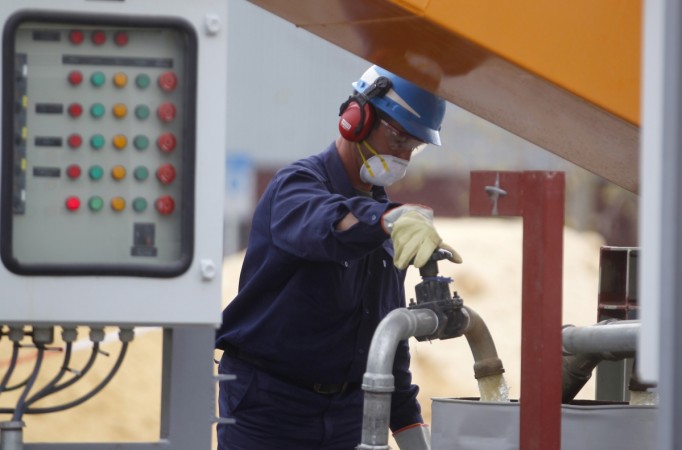 European leaders on Monday agreed to extend a new bailout for debt-ridden Greece, bringing relief to the turbulent global crude oil market, even as all eyes are now set on Iran nuclear talks.
Negotiations between world powers and Iranian diplomats on Tehran's nuclear programme reached 17th day in Vienna and the preliminary deal is set to expire at midnight on Monday.
A BBC report says the two sides have apparently agreed on a "100-page document detailing curbs to Iran's nuclear activity and sanctions relief."
A successful deal would lift the sanctions imposed on Iran by the Western powers and pave the way for the country to export oil. If that happens, the glut in the global crude oil market could worsen further resulting in prices falling again.
Brent crude oil prices dropped to a low of $56.8 per barrel on Monday but pared some losses to trade at $58 a barrel, supported by a deal on Greece, which eased concerns over its exit from the eurozone.
"Prices are only reducing their losses in some cases in the wake of the agreement at the EU Greek summit. This is because market participants are not only focusing on Brussels, but are looking also to Vienna where the nuclear negotiations with Iran are still underway," said Commerzbank in a note.
Crude oil prices have been reeling under pressure for the past one year, as a rise in US oil production led to oversupply concerns.
The reluctance of the Organisation of the Petroleum Exporting Countries (OPEC) to cut production has also led to oil prices falling by half since June last year.
Leading producers in the oil cartel such as Saudi Arabia have refused to trim output fearing loss of market share, while others pressed for a cut in production.
Iranian oil exports are expected to aggravate the oversupplied situation in the oil market if a deal is nuclear programme deal is finalized.
"If true and successful, US production growth may not be needed until 2017, keeping 12-18 months deferred WTI prices under $70 a barrel. Similarly, under such a scenario, Brent could remain range-bound below $70 through 2016," Morgan Stanley said a note, according to NDTV Profit.
A successful outcome of the talks between Irana and the Western powers would be positive for India, as the country meets nearly 80% of its domestic oil requirements through imports.