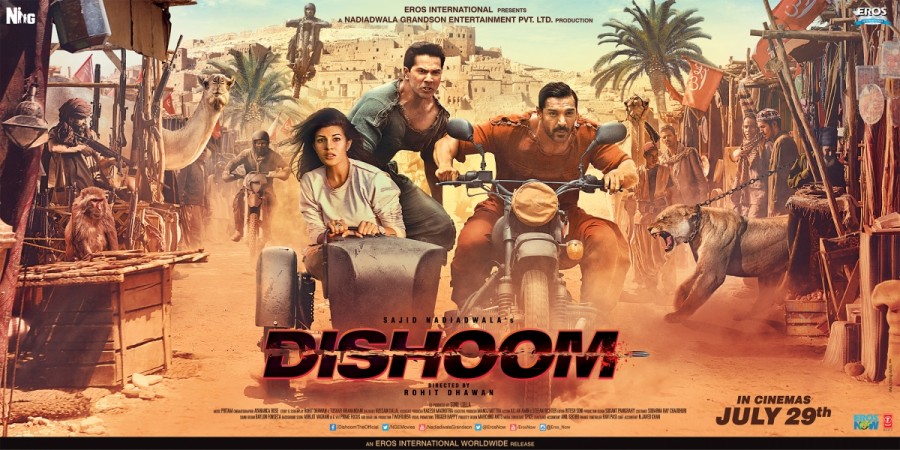 With films being leaked online days before release, Bollywood has finally taken measures to tighten the screws on illegal downloads. Instead of DVDs, movies will now be submitted in DCP-KDM format.
"Dishoom" was at a high-risk of being leaked online, but producers — Sajid Nadiadwala and Sunil A Lulla — may have averted the disaster. What made them sit up and take notice was the news of a pirate site running advertisements that it would put out the movie soon for people to watch as well as download.
The format goes like this: A Digital Cinema Package a.k.a DCP (a digital form of film print) arrives at a theatre in a USB flash drive or a hard drive and for it to be played one requires access to the Key Delivery Message (KDM) that contains a special code, which unlocks the encrypted film.
"Once the film is played, it gets locked automatically and no one can open it," Mid-Day quoted a source close to CBFC (Central Board of Film Certification) as saying.
The DCP-KDM is expensive and requires the producers to shell out an extra Rs. 20,000. Earlier, they had to cough up Rs. 34,000 and bear food and beverages cost at the screening for the censor board, which would come to Rs. 3,000.
"We are grateful to CBFC chairman Pahlaj Nihalani and the entire Board for taking this initiative. I am going to put this up before the Indian Film and Television Producers Council and tell them about the safety of this system," Sajid told the leading daily.
Also, "Dishoom" becomes the first film to submit in the unique leak-proof format.
Scheduled for a July 29 release, the action-thriller stars Varun Dhawan, Jacqueline Fernandez and John Abraham.