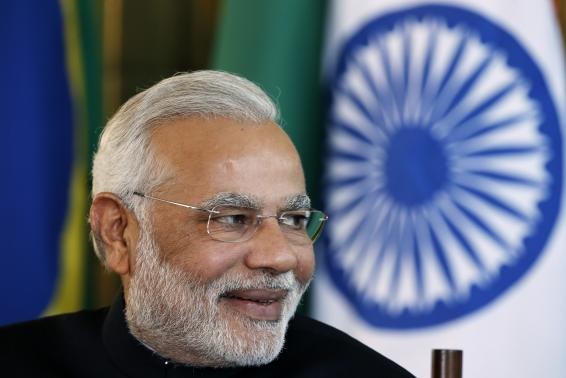 The changes by Narendra Modi did not remain restricted to governorship and laws; it has now shifted over to the functioning of the Prime Minister's National Relief Fund. Modi has suggested giving priority to children and poor beneficiaries.
In a meeting on Saturday, Modi suggested changes in the functioning of the National Relief Fund and pressed on the need to restructure fund management, a government statement read. The meeting was attended by Modi's Principal Secretary Nripendra Misra and Additional Principal Secretary PK Mishra, along with other senior officials.
Referring to the pending appeals from the government, he directed that the list must be minimized and the applicants seeking relief should be addressed sooner. He, however, directed that the applicants with "genuine" needs must not be neglected, while picking up beneficiaries.
Changes Modi wants in the National Relief Fund
Selection procedure of beneficiaries must involve comprehensive, scientific and humanitarian grounds so that the poor, the children and the cases from government hospitals get priority.
Second on the priority list should be the people suffering from life-threatening diseases, for which the cases would be decided based on need and merit.
All the beneficiaries ought to receive a letter from the Prime Minister.
A confirmation SMS would be sent to those, whose appeals for grant have been approved.
Within just two months of taking the PM's office, Modi has brought several changes in the functioning of governance, for which his government has faced severe criticism from the rival parties.
Change in governorship, other official appointments & law amendment
Almost a month later, the Modi government asked the UPA-appointed governors to send in their resignations, following which many resigned without opposition, several others reportedly had to quit forcibly, despite resistance, while others such as Sheila Dixit refused to give in to NDA government's demands.
Around the same time, the PMO pulled back the appointments of private secretaries to many ministers including Rajnath Singh, reportedly citing that the UPA regime appointees are unlikely to join the office again unless they come out clean in their records.
Earlier in July, NDA government proposed a Bill in the Parliament, demanding amendment in the Telecom Regulatory Authority of India. Both Houses passed the Bill, despite opposition from Congress and TMC, allowing Misra's appointment as Modi's Principal Secretary. The amendment removed the previous ordinance that prohibited TRAI Chairmen and members from taking up any government job after demitting office.