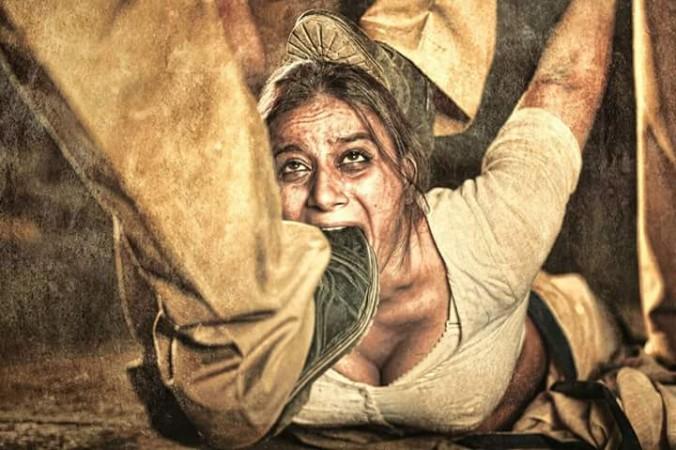 Dandupalya was a bold experiment in Sandalwood and the movie has left a few viewers in shock. Be it Pooja Gandhi's topless avatar in the first instalment or the eight members of the film going full monty for its sequel, the franchise has managed to keep the buzz going.
Now, the latest news suggest Pooja Gandhi has done a lesbian kiss scene in the film. Director Srinivasa Raju has confirmed the news on Twitter claiming the script demanded the sequence. The lip-lock scene takes place in prison, he added.
The Kannada film is a sequel to hit movie Dandupalya. The first instalment dealt with the real-life story of a dreaded gang who committed heinous crimes in the 90s. The movie threw light on the 11-member gang's modus operandi and evil acts.
Srinivasa Raju's Dandupalya had become a commercial hit not only in Kannada but also in Telugu, where it was dubbed as Dandupalyam.
Sanjjanna Galrani is the latest addition to the cast of Dandupalya 2. Makarand Deshpande and Ravi Kale play key roles in the sequel. The movie is likely to hit the theatres soon.
Meanwhile, the makers are now working on the third instalment of Dandupalya.