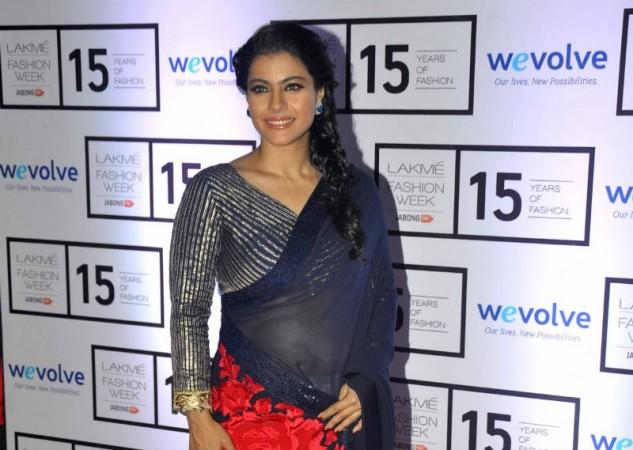 Kajol recently was trolled on social media after she had shared a video in which she talked about a "beef" dish that was made by one of her friends in a restaurant. The actress has now issued a clarification saying that it was not beef but buffalo meat.
Kajol had visited a friend's restaurant in Mumbai, and shared a video in which she and the chef spoke about the dish called "beef pepper". She had signed off the video jokingly saying that "we are gonna cut his hands off after this".
This incident of Kajol displaying a beef dish did not go down well with many, who started abusing the actress on social media. Seeing the harsh comments, Kajol had later deleted the video.
Now, she has come up with a clarification on Twitter that said, "A video of me at a friend's lunch said that there was a beef dish at the table. That's a miscommunication. What was shown was buffalo meat that is a legally available meat. I'm issuing this clarification because that is a sensitive matter that may hurt religious sentiments, which is not my intention".
It is a well-known fact that consumption of beef meat has become a very sensitive thing in India, but looks like Kajol did not see that response coming. Check the video that she had shared here: