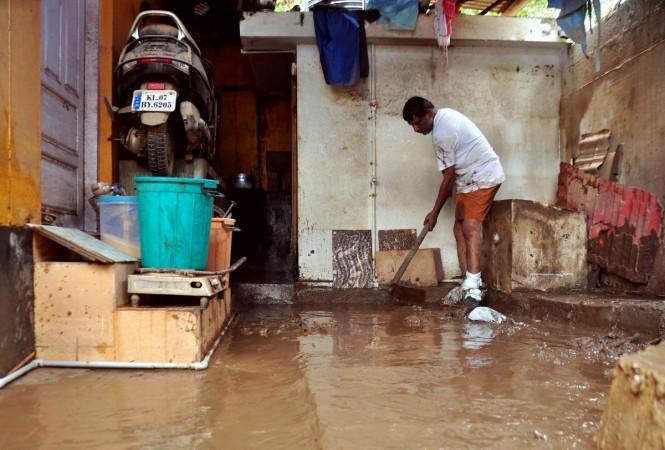 Flood-ravaged Kerala is facing shortages of a drug that fights an infectious bacterial disease after the worst flooding in a century, forcing authorities to turn to other states to help ramp up supplies.
Suspected cases of , a waterborne disease known locally as 'rat fever', has climbed to 800 since mid-August, a health ministry spokesman said. Transmitted via the urine of infected animals, its symptoms include muscle pain and fever.
Confirmed deaths caused by leptospirosis so far total 12, while suspected deaths, pending full medical reports, number 41, the spokesman added.
The surge in cases comes after torrential rain beginning on Aug. 8 flooded almost the entire state, killing hundreds of people, destroying thousands of homes and causing at least 200 billion rupees ($2.81 billion) worth of damage.
Kozhikode district, one of the worst hit by rat fever, is staring at supply shortages as demand for the preventive drug shot up, following a few deaths locally.

Kozhikode corporation needs about 3 million tablets over the next two months, but currently has about 500,000 in stock, said R.S. Gopakumar, its health officer.
"We have got supplies, but the stocks have been depleting fast," Gopakumar said, as more people are demanding the preventive tablets, which need to be taken once a week for a month.
"Supply shortages are being replenished. Of course the demand has shot up, but we are monitoring daily," said Saritha R.L., the state's director of health service.
The state government has sought help from Maharashtra, Tamil Nadu and Karnataka states, Gopakumar said.
The shortages are, however, not felt across the state.
Palakkad district, bordered on the east by Tamil Nadu, has plenty of stocks, as its proximity to the neighbouring state helped in faster transportation of medical supplies.
"We have excess supply," said Reetha K.P, district medical officer of Palakkad.
Reetha does not expect a major jump in leptospirosis cases locally, and the district is focusing on vector-borne diseases such as dengue fever instead, as stagnant water breeds mosquitoes.
"We are busy with source reduction activities...," she said, adding that, unlike leptospirosis, dengue had no preventive vaccine. "All we can do is to keep the intake of fluids high."