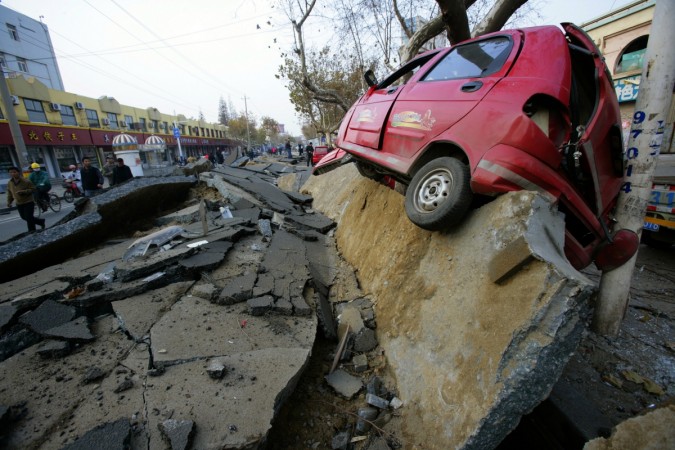 At least 17 people died and 37 were injured in a 56 vehicle pile-up in north China's Shanxi Province on Monday due to fog and slippery road conditions. The province is facing sub-zero temperature and light snowfall. The maximum temperature on Tuesday will be 2 degree Celsius, according to AccuWeather.
The accident took place around 9 am on Monday on Pingyang section of Beijing-Kunming expressway. Local police, firefighters, doctors and officials arrived at the spot for rescue and relief operations.
The injured people were taken to the hospital and are in stable condition, Xinhua news agency quoted local authorities as saying on Tuesday morning.
Yellow warning indicating road icing has been issued in the region.
Earlier this month, heavy snow had caused traffic jams and accidents in Northeast China. Several collisions have been reported in Jilin province. The city of Mudanjiang in Heilongjiang province is also experiencing heavy snowfall, and more than 100 snow plows were plied into service for clearing roads there.
Regional highways have currently banned long-distance buses in China, where road safety is a massive concern. More than 200,000 people die every year in the country, according to the World Health Organization.
Beijing and other neighbouring areas received the first snowfall over the weekend. Temperature has gone down by 10 degree Celsius in some places. In Beijing, more than 1,500 snow plows and more than 23,000 workers were dispatched to clear icy roads and prevent accidents.