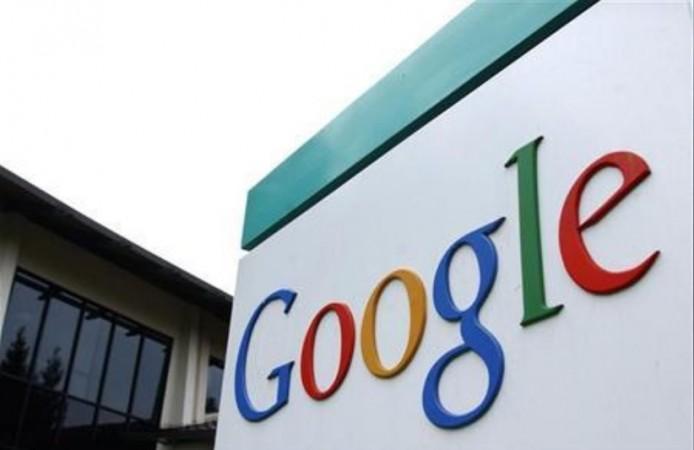 Internet search giant Google has come under fire following the revelation that it is allowing third-party software developers to scan and read personal messages on Gmail email client, and to some extent, without permission from the users.
In the wake of the controversy, Google on Tuesday, July 3 published a blog post quashing misconceptions about how they handle user data and the vetting process of non-Google apps before they allowed access to Gmail accounts. Despite that, you can still opt to check on your permissions granted to apps and revoke them if you deem necessary.
How To Do Security Check
Google recently released a new feature called Security Checkup. Basically, this allows Google account users to review what permissions you have granted to third-party app developers. For third-party access, Google will show you all non-Google apps you that you have given access to and the level of risk based on the data you have permitted them to access. If these apps are flagged as high-risk or you're no longer comfortable with them, you can always revoke their access anytime (see steps below).
Besides these apps with access, Security Checkup will also give you the number of devices you have allowed to access your account, recent security events, and if the two-step verification is turned on. Visit Security Checkup here.
For G Suite users, administrators can manage which third-party apps can access their users' data via whitelisting.
How To Revoke Access of Non-Google Apps
As a user whose personal information and messages are on the frontline in all this, it is important to know and control permissions. Here are the steps to revoke access of apps:
Step 1: Go to myaccount.google.com.
Step 2: Under Sign-In & security, click 'Apps with account access'.
Step 3: Within 'Apps with account access', click 'Manage Apps'.

Step 4: Click on the app that you want to revoke access and click 'Remove Access'.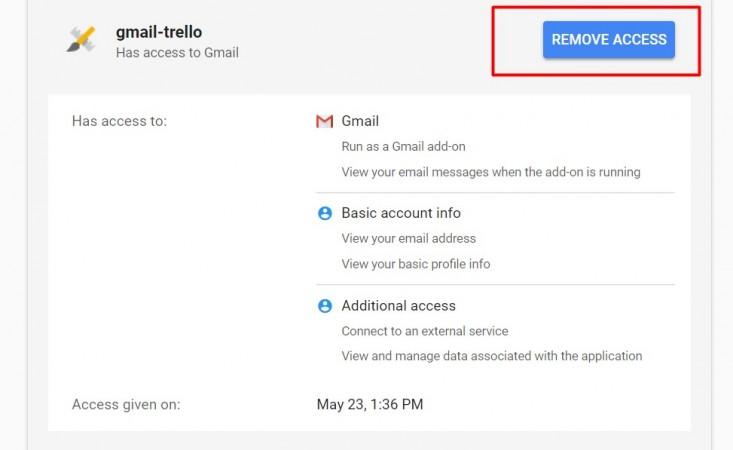 On this page, you will also see the type of data the app can access and how it can use that data.