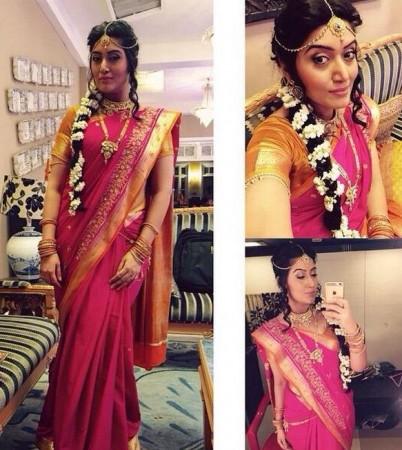 The cast of "Yeh Hai Mohabbatein" seem to have been dealing with some painful experiences for the past few months.
After Divyanka Tripathi, who has just recovered herself from a fractured foot that made her bound to a wheel-chair for about a couple of months, now Shireen Mirza aka Simi has injured her foot.
The incident occurred when Shireen slipped while rehearsing for dance number during Simi-Subbu (Amit Tandon) engagement ceremony.
"The bride to be had some of the best dance performances. In one of the sequence she was to also dress as a male and do an interesting act. But all in vain, as the girl slipped while performing and injured her leg," a source told Telly Chakkar.
Shireen has taken a few days off from the show and flew off to Jaipur to be with her parents and heal herself with her mother's help.
"I have kind of dislocated a bone in my foot. I am in severe pain and will get proper medication and rest at home. Thankfully the production has been kind to me and allowed me to take a leave." Shireen told the daily.
The show currently revolves around Simi and Subbu's engagement ceremony and with the news of Shireen's injury, one can't help, but wonder if the show will get affected or continue without the actress.