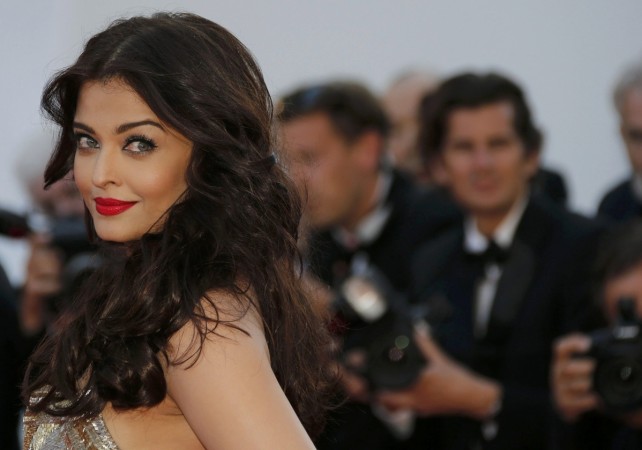 While the adage "Once bitten twice shy" might be one of most accurate sayings, it doesn't appear to ring true for some. After Deepika Padukone's 'Cleavage Row' kicked up a storm, the English leading daily has published an article on Aishwarya Rai Bachchan and other celebs' legs titled – "Hot babes with ugly legs."
Interestingly, the article was removed by the daily a few days after it was published.
Stating that Aishwarya's legs "look better when covered," the leading daily also critiqued several western stars and used strong words to describe their body parts. Angelina Jolie, Sarah Jessica Parker, Katie Holmes and Britney Spears among others were targeted.
However, this time around, the publication has infuriated the western media.
"This article is just mean and pointless. We should be focusing on the talent of the women on that list - not what they look like. Angelina Jolie is an Oscar winner and global humanitarian. Sarah Jessica Parker is an Emmy award winning actress and producer and fashion designer. Do you want me to go on? The conversation should be about their achievements," The Independent quoted Louise Court, Editor-in-Chief of Cosmopolitan.
Apart from the Bachchan bahu, Aditi Rao Hydari, Dia Mirza and Bhumika Chawla were also attacked.
Meanwhile, Padukone, who has taken a stand against the reportage, wrote in her open letter to the daily that a man's crotch is never zoomed in and made into headlines. She also clarified that an actress' role in the film is open to criticism, but respecting them off-screen is something that she wished for.
Calling the "Happy New Year" actress a 'hypocrite' and reducing her stand to a mere publicity stunt, the publication retorted by posting pictures of the diva flaunting her cleavage.
"Deepika, we accept your reel vs real argument, but what about all the times, and there have been many, when you have flaunted your body off screen — while dancing on stage, posing for magazine covers, or doing photo ops at movie promotional functions? What 'role' do you play there? So why the hypocrisy," the publication stated.
While Padukone's firm stand on the issue has been supported by many, it remains to be seen if Aishwarya reacts to such a statement.