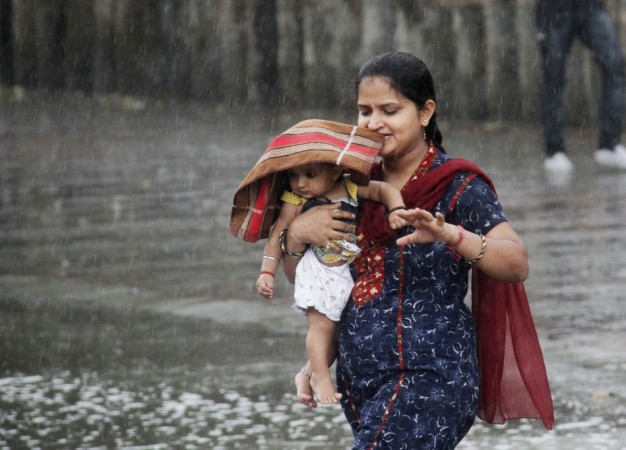 Incessant rains for the fourth consecutive day in Andhra Pradesh have claimed more than 12 lives on Friday. Thousands have been evacuated from their homes by local authorities and shifted to emergency relief camps.
Heavy rains triggered by a low pressure area over the Bay of Bengal and the northeast monsoon damaged crops in 2.5 lakh hectares of land till Thursday.
"The situation is very grim as the entire delta area is completely inundated. Drains and tanks are overflowing and there is a threat of breaches occurring at some places because of the nonstop rain," Guntur district collector S Suresh Kumar told PTI.
More than 45,000 people in Srikakulam district and 11,000 people In Guntur district were shifted to relief camps.
Hundreds of locals in many of the towns and villages of coastal Andhra and Rayalseema districts have become homeless as their houses were damaged by the rainfall.
Transportation came to a standstill as bus and train services in northern coastal Andhra were disrupted due to water logging on roads and railway tracks. Trains commuting between Visakhapatnam and Bhubaneswar were cancelled.
According to PTI, some trains were diverted due to flooding and inundation of certain areas including the railway tracks.
National Disaster Response Force teams have been deployed in the affected areas.
On Thursday, Chief Minister N Kiran Kumar Reddy talked to the collectors of Srikakulam, Prakasam, Guntur and others districts and asked them to prioritise for rescue operations.
The capital city of Hyderabad and various parts of Telangana received heavy rainfall as well.