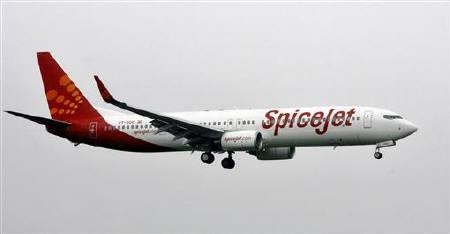 A couple of months after the exit of SpiceJet chief commercial officer CCO Harish Moideen Kutty, the airline's chief executive officer Niel Mills has resigned, according to reports.
Mills put in his papers before the expiry of his contract, which ends in 2015. He was said to have taken the decision last week while on a visit to Chennai to meet Kalanithi Maran, promoter of SpiceJet's parent company Sun Group. However, no formal announcement has been made about his resignation.
"Mills is a serious professional. He wasn't too happy here and resigned some days ago. He is still coming to office regularly, is fully involved in running the airline and will continue to do so till he is relieved," Times of India quoted a source as saying.
A spokeswoman of the airline refuted the reports of Mills' resignation saying, "It is still a rumour. We do not comment on market rumours or speculation."
Mills put in his papers just two weeks ahead of the board's move to finalise the airline's earning reports for the June quarter. His abrupt resignation comes soon after the airline faced a heavy loss of ₹186 crore in the March quarter. The low-cost carrier reported losses of ₹606 crore and ₹191 crore for 2011-12 and 2012-13, respectively.
According to reports, Mills may have quit the company due to the airline's poor performance and differences between its promoters and board member Natrajhen, whose appointement to the post of managing direction in September topped Mills' own position. But sources asserted that Mills' exit has nothing to do with Natrajhen's promotion and the airline's performance as the entire aviation industry was going through a tough time.
Mills was an integral part of SpiceJet after he was appointed directly by Sun Group MD Kalanithi Maran in 2010 after the latter bought a majority stake in the airline from London-based businessman Bhulo Kansagra. He replaced Sanjay Aggarwal, who left the company to join the debt-ridden and stranded Kingfisher Airlines.
Before SpiceJet, Mills was working with FlyDubai. His tenure in SpiceJet brought won him several accolades and profit to the company. However, he faced backlash from the aviation regulatory for the fire sale of 10 lakh tickets which was announced in January this year and was eventually blamed by aviation analysts for the airline's losses.