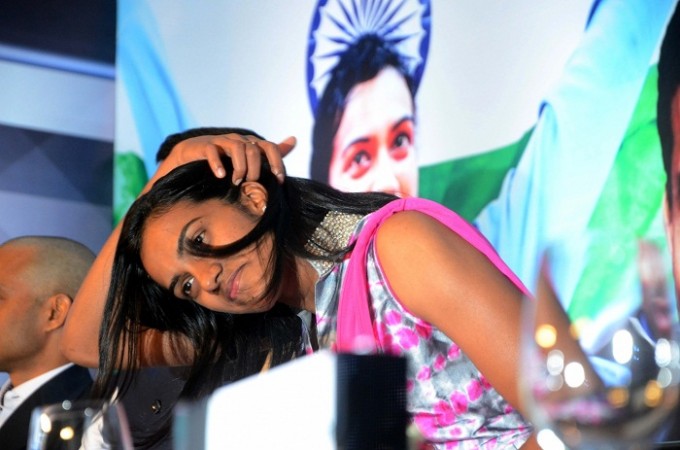 PV Sindhu became the first Indian woman to win silver in Rio Olympics, and the shuttler, as a result of this, has been receiving cash rewards and other gifts. Sindhu, after her stupendous performance in Rio, has signed a three-year deal worth Rs 50 crore with a sports management company -- Baseline.
Normally we have heard and read about cricketers signing such mammoth deals, and this could be one of the biggest deals landed by another sportsperson apart from a cricketer.
It is Baseline, which will now handle Sindhu's product endorsing and licensing among other things. Though Sindhu was always a top shuttler, her popularity has increased manifold after returning to India with the silver medal.
"Her soaring popularity has attracted the attention of so many companies. In the next three years, we will work to maximise her value. Even after achieving stupendous success, her humility and the value she brings to women power is remarkable," The Times of India quoted Tuhin Mishra as saying.
There are a number of companies, which are keen to join hands with Sindhu. Mishra did not divulge much detail on the matter, but did confirm that some deals have already been finalised.
"In the last few days we've had intense discussion on whom to endorse. So far we have finalised nine companies. Maybe by the end of next week we will be signing with them. As for the rest, we are yet to take a decision. We have finalised deals with financial institutions, women-centric brands etc. At this stage I cannot disclose the complete details," Mishra said.
With such a huge number of companies coming forward, one hopes that it does not hamper her match preparations as she will have to do commercials as well. But Mishra has made it clear that such things will not happen, as there she will be ''allocated limited time for commercials''.
"Another important aspect is that she will allocate very limited time for commercials. Her practice time will not be affected," Mishra said.