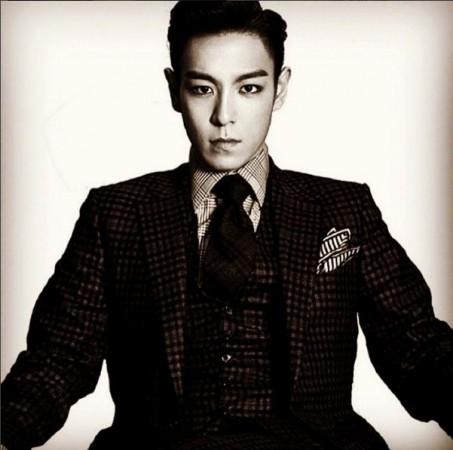 After BIGBANG member G-Dragon's private Instagram account got hacked, his band mate T.O.P's social media account is under controversy. T.O.P, 28, deleted his recent Instagram post, in which he asked his Chinese fans to respect his privacy.
T.O.P aka Choi Seung-hyun's social media post earned him the wrath of many fans, who felt the singer wrongly targeted a particular group. Many questioned his judgement and left several messages on the same Instagram post. According to Allkpop, one fan wrote, "Why do you think that all sasaeng fans are Chinese?"
Sasaeng is a term commonly used to refer to a fan who is obsessed with a public figure. In South Korea, instances of sasaengs stalking celebrities or harassing them with phone calls late into the night have been reported. K-pop artists have often spoken out against such obsessive fans and have pleaded for their privacy.
Earlier, BIGBANG member T.O.P asked his Chinese sasaeng fans to stop ringing his door bell late into the night. In his now deleted post, the singer added, "My heart's going to explode. I have been patient until now, but from now on I'm going to report it all to the police. For a tourist attraction, Gwanghwamun is so beautiful."
However, the "BANG BANG BANG" singer's plea for privacy became an issue of race. Many took umbrage and left several hateful comments. Although T.O.P's reason for deleting his post isn't yet known, Allkpop speculated that the singer perhaps wanted to end the criticism and controversy.