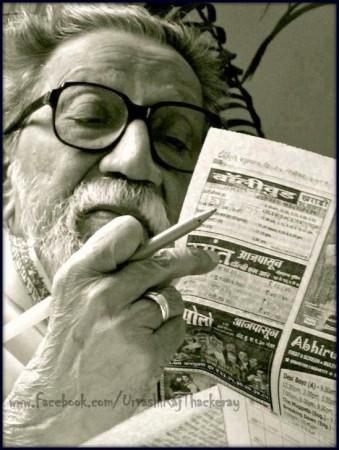 Shiv Sena wants US-based search engine Google to design a doodle in memory of its late founder Bal Thackeray on his 89th birth anniversary on 23 January.
The party's leader Rahul Shewale has written to Google in this regard.
"A Google doodle always represents the significance of that particular day. Since Balasaheb Thackeray is a renowned leader who has worked towards the benefit of people, we have demanded a doodle to be dedicated to the leader on his birthday," he told The Indian Express.
Besides, he has also written to senior BJP leaders including finance and I&B minister Arun Jaitley, and IT minister Ravi Shankar Prasad in this regard.
"If the image of our great leader is displayed on Google... it would be a great tribute to the real hero who does not require any introduction as he has always been an inspiration to all young people of our country," he wrote to senior BJP leaders.
Shewale told BJP leaders though his written to Google is being processed, it will be a time-consuming procedure and therefore the Centre should intervene.
A Google doodle is a design replaced temporarily with the Google logo on the homepage of the search engine to mark any event, achievements in the world's history, or in remembrance of a person.
The first event that was celebrated by Google was the Burning Man Festival of 1998 and it has recently dedicated doodles to Indians like Mahatma Gandhi, Rabindranath Tagore and Srinivasa Ramanujan.
Earlier, Shiv Sena had demanded a memorial site and Bharat Ratna for the late Thackeray and has also decided to revive its demand for postal stamps in his memory.