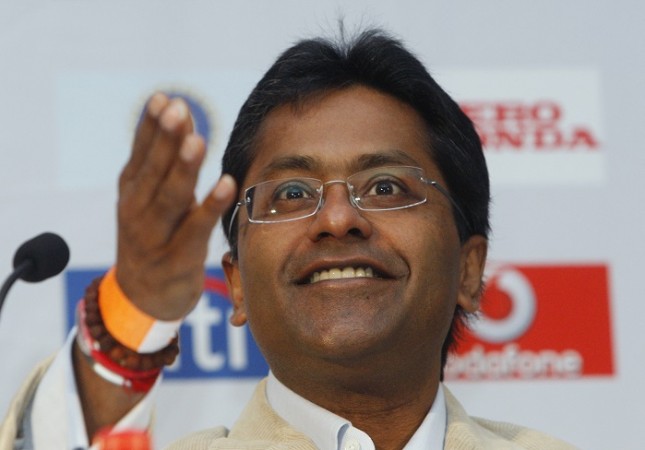 The man behind the success of the IPL was former chairman Lait Modi, with the T20 tournament revolutionising franchise cricket in India and the rest of the world. Lalit Modi now has another plan in mind, and this time it could affect world cricket's governing body the ICC.
Modi plans to create a new cricket body, affiliated with the Olympic movement.
"We're talking about another cricketing system. There is a blueprint out there, it's got my rubber stamp on it," Modi told the Australian Broadcasting Corporation in an interview.
The former IPL commissioner has acknowledged that the current blueprint of a new governing body had been planned a few years ago and he is still working on it.
"I have been involved in it. I say it for the first time, I've been involved in putting that (blue)print together," he added.
"The plan that I have put together is a very detailed plan, it's not a plan that's come off the cuff, it's been taking years and years and years in the making."
Modi has been a long-time critic of International Cricket Council's functioning, which is primarily dominated by three cricket boards in Cricket Australia, England and Cricket Wales Board and the BCCI.
Modi is now ready to take on the ICC.
"We could take on the existing establishment, no problem," he said. "It requires a few billion dollars, I don't think it would be a problem to get that... into action."
After having engineered the IPL, Modi wants the popular format of T20 to be played in the Olympics as well.
Modi, if he manages to get the new cricket body officially affiliated to the IOC, will stand a greater chance of including cricket in the Olympics. If that happens, it will be a huge feather in Modi's cap.
"I have been proposing that. The ICC will never agree to that; never means never," he said.
"That means they would have to do away with the ICC. It is a plan that one day, if I ever implement it, will rewrite history in sport."